Tue, Feb 08

Do It Again!
Holy Ghost!'s already ubiquitous track "Do It Again" is an amazing intro to the band's catchy-as-hell self-titled debut album. The 10-song LP will include a few guest appearances from the likes of Luke Jenner from the Rapture, Chris Glover from Penguin Prison, and Michael McDonald…and yes, it is that Michael McDonald! Known around the globe for their party starting singles and their unparalleled ability to get bodies moving on the dancefloor, Holy Ghost! have developed from an in demand DJ duo to a full live band crafting disco-tinged pop songs that satisfy equally on the dancefloor and in a car.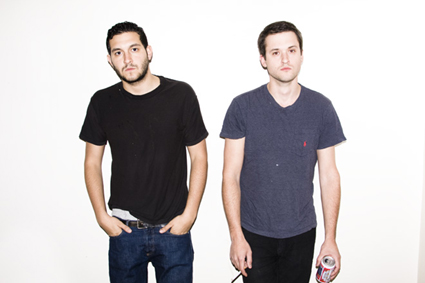 Tue, Feb 08

Once A Servant
Psychic Friend is Will Schwartz (Imperial Teen/Hey Willpower), Patty Schemel (Hole/Juliette Lewis) and Bo Boddie. They are debuting at this year's Noise Pop Festival in San Francisco on Friday , February 25 at Rickshaw Shop.Having spent the last few years on various dance floors around the world, Will moved to LA to pursue the now whats. He found a keyboard with a piano sound and started writing songs in his bedroom. Awakening to the alienation of the Southern California dream, he began to write big orchestrated pop songs about his transitory life, depression, love, food service, and trying to function without a twitter account. Kind of like the Brill Building re-imagined, or Carole King via Serge Gainsbourg. He asked Patty if she wanted to play drums on some song ideas, and then the inspiration began to ricochet and the temperature started to rise. Patty introduced Will to Bo who happened to have engineered some big time Grammy type stuff, and the rest is what making music is- a Psychic Friend.
Tue, Feb 08
I Heard You Say
It's nice when you pick up a new drummer and actually return to form, the fortunate fate of the Vivian Girls as evidenced on new single "I Heard You Say." The group's third album and first after Ali Koehler booked it for Best Coast, Share The Joy is a title that playfully jabs at the sad and sultry crooning that makes these girls so great. More akin to the rough and tumble garage pop of the debut self-titled than 2009's Everything Goes Wrong, it'll please the veterans and newcomers alike, so it's back to cry clap cry clap for everyone.