Thu, May 23

Fill The Blanks
Italians Do It Better lately re-released a lot of its cool classics on vinyl. Glass Candy and Chromatics on top. Five years later Johnny Jewel released "After Dark 2" on may 17th. Half french, half german duo Appaloosa are part of it. Here is a brand new track "Fill The Blanks".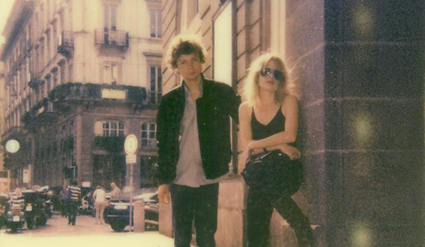 pic by Cristina Altieri
Thu, May 23

Dream Is Gone
Italian post rock and cosmic disco duo Crimea X have released their second album, Another. It comes 2 years after their last effort, Prospective, and explores the same laidback yet spaced out sounds laced with intergalactic guitar riffs, wobbly pianos and skewed synth patterns that DJ Rocca (aka Lucca Roccatagliati, producer for Daniele Baldelli, Ajello and Dimitri From Paris's partner in the Erodiscotique project) and Jukka Reverberi (Giardini di Mirò) have championed since first getting together. In that time, the pair have become hugely admired cult figures in their respective worlds, pioneering sounds and garnering adoring support wherever they go. Here is our favourite track of the album "Dream Is Gone".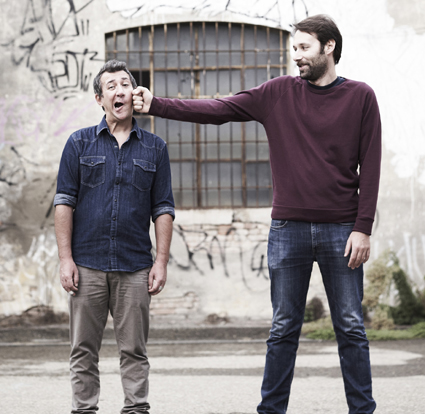 Wed, Apr 17

Brasil
Gold Panda announce brand new album "Half Of Where You Live" out on june 11 under Ghostly International, one of our favourite electronic labels. Here is the advance preview "Brasil". Gold Panda European Tour: Jun: 01 Neustrelitz Immergut Festival | 12 London Electric Brixton | 13.15 Barcelona Sonar Festival | 20 Paris Le Trabendo | 21 Amsterdam Melkweg Oude Zaal | 22 Berlin Festsaal Kreuzberg | 26 Pilton Glastonbury Festival | 13 Lisbon Optimus Alive Festival | 18 Brussels Dour Festival | 19 London Lovebox 2013 | 20 Dublin Longitude 2013 | 30 Reykjavik Iceland Airwaves 2013.