love anyway!!! even if... fuck off!!! -> the cassette

The Hi-Lo Tunez Plan: 20th Step
The 27th of September is the Cassette Store Day 2014, it's also the 20th Step of The Hi-Lo Tunez Plan. HLT present a special release on Cassette, limited edition 200 hand numbered tapes. 'Love Anyway!!! Even If... Fuck Off!!!' will be available in UK, France, Italy, Germany, Belgium and Denmark. The tape include brand new stuff by: Half Japanese, Ava Luna, Allah-Las, Kuroma, Susan, Table Scraps, Nun, Cassie Ramone, King Tuff, I Im Eye My, Maria Minerva, La Luz, Morgan Delt, Pigro On Sofa.
CONTEST:
3 tapes for you people! Be the faster to answer next question and win your copy ->
What's the name of The Hi-Lo Tunez Plan: 1st Step?
Answers to: themusicsoundsbetter[at]hilotunez[dot]com
Winners on the HLT facebook page the 27th.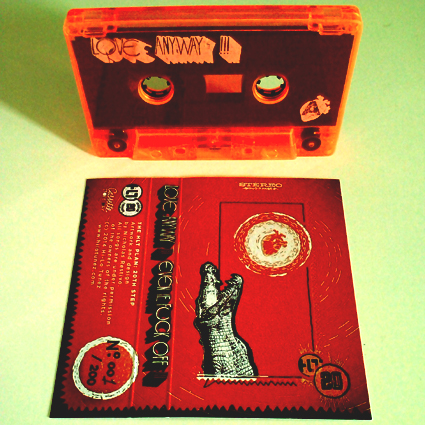 all songs are under permission of the owners of the rights