Thu, Oct 11

Love Fuzz
Here we are to talk about Ty Segall, 3 albums in one year; well this guy is really prolific. "Twins" is coming out in these days and it's HLT album of the month. We presented you the Hill first video and single of the album here is another little pill. Love Fuzz. Ty Segall Band upcoming European tour: Nov: 7 London The Garage | 8 Manchester Deaf Institut | 9 Glasgow Art School | 10 Athens An Club | 11 Off | 12 Lyon Clacson | 13 Amiens La Lune Des Pirates | 14 Rennes L'antipode | 15 Rouen Le 106 | 16 Metz Les Trinitaires | 17 Besancon La Rodia | 18 Bourg En Bresse La Tannerie | 19 Milano Lo-Fi | 20 Lausanne Le Romandie | 21 Nimes Paloma | 22 San Sebastian Gazteszena | 23 La Roche Sur Yon Fuzz'yon | 24 Paris Bb Mix Fest | 25 Off | 26 Luxembourg City Exit 07 | 27 Kortrijk De Kreun | 28 Groningen Vera Club | 29 Leipzig Ut Connewitz | 30 Brussels Atelier 210 | Dec: 1 Koln Mini Fest| 2 Utrecht Guess Who Festival.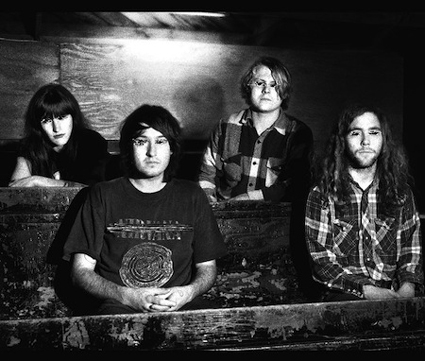 Thu, Oct 11

Marion
Sea Dweller released Signs Of The Perfect Disaster late this year. A fresh point of view about shoegaze, defenetelly one of our favourites of genre with A Place To Bury Strangers and Echo Lake. After good live experiences with Asobi Seksu their gonna be supporting The Pain Of Being Pure at Heart in a burning show the 24th of october in Rome. Here is the brand new single Marion.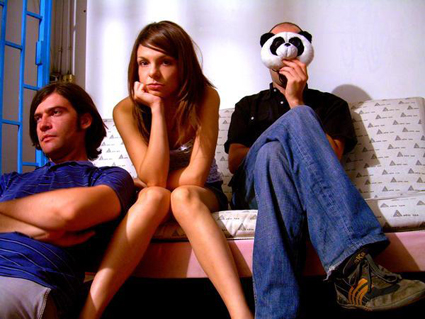 Thu, Oct 11

Destroyer
The digit-duo Telapathe is back with a new single and a super remix by Trent Reznor, Alessandro Cortini (also in Nine Inch Nails) and Atticus Ross. Waiting new album release, here are both versions, hope you like.