Wed, Oct 03

Mechanical Mammoth
Here is brand new project of Sean Lennon (The Ghost Of A Saber Tooth Tiger) and Greg Saunier (Deerhoof). After a first part of solo carrier in the 90's supported by Beastie Boys label Grand Royal, the big talent of Sean (son of John and Yoko) came back in the new millennium with new projects. A second solo album, a new fantastic project with Charlotte Kemp Muhl called The Ghost Of A Saber Tooth Tiger and a new independent label Chimera Music in the way of Sean could suggest any kind of his personal projects or other bands he loves, taking the total control. Mystical Weapons born when Sean called the drummer of the biggest pop destroyers on planet earth (Deerhoof) to play in New York. A friend brough a synthesizer who Sean loved to put his hands on. Some experiments that sounded like songs, quiet easy next to make an album; release date january 15th 2013. Here is a little pill "Mechanical Mammoth". Pic by Devendra Banhart.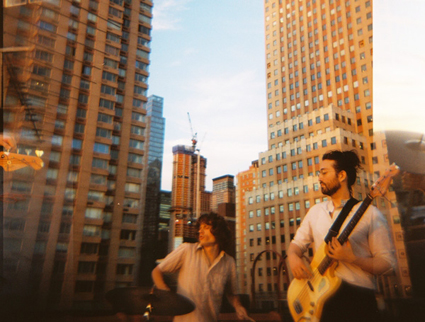 Fri, Sep 21
The Night
Citing artists such as Aphex Twin and Mount Kimbie as influences, King Dinosaur's fresh mix of energetic 2-step beats and haunting melodies emphasise his skill at sourcing inspiration from a wide musical spectrum. With a knack for weaving a cohesive strand between ethereal melodies, jagged synths and prickly rhythms, this is one Dinosaur you don't want to ignore. Broke One has let flew his unique experimental taste, if you have heard his last remix under Discotexas you know what I mean, he is able to cross house and techno in a new way an unique style.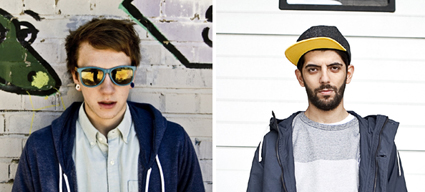 Thu, Aug 23

The Hill
Here is "The Hill", first single from the third album in one year of mr. Ty Segall. "Hair" in feb "Slaughterhouse" in july, "Twins" will coming out in october under Drag City. The tracklist is: 01 Thank God For Sinners | 02 You're the Doctor | 03 Inside Your Heart | 04 The Hill | 05 Would You Be My Love |06 Ghost | 07 They Told Me Too | 08 Love Fuzz | 09 Handglams | 10 Who Are You | 11 Gold on the Shore | 12 There Is No Tomorrow. Ty Segall will be on tour all around U.S.A. from september to december with Thee Oh Sees.