Mon, Jul 22

Fugitive Air
Of Montreal presents the new single 'Fugitive Air' taken from the forthcoming album 'Lousy With Sylvianbriar', out on Polyvinyl Records as usual the 8th of october 2013. Barnes went on a writing retreat to San Francisco, where he spent two weeks exploring the city's various neighborhoods while writing the new album. "Lousy with Sylvianbriar" is a dramatic shift in style compared to the band's last full lengh release, "Paralystic Stalks. This new album finds Barnes revisiting his roots, connecting with 60's, 70's bands like Bob Dylan, Neil Young, Big Star and other classics. Recorded at Barnes' home studio on a 24-track analog tape machine it's an album to be played very loudly at parties and with eyes closed, in headphones, alone. 'Lousy With Sylvianbriar' is available for pre-order on CD, LP (180-gram clear sea-grlass green vinyl) and cassette (sold out).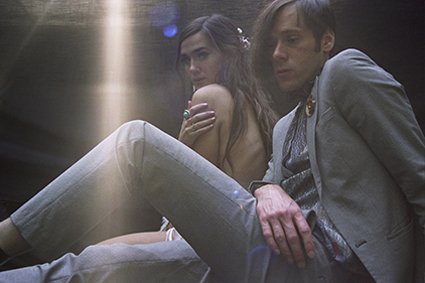 Fri, Jul 19

Fill The Blanks
Italians Do It Better lately re-released a lot of its cool classics on vinyl. Glass Candy and Chromatics on top. Five years later Johnny Jewel released "After Dark 2" on may 17th. Half french, half german duo Appaloosa are part of it. Here is a brand new track "Fill The Blanks".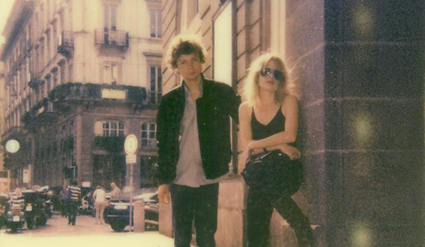 pic by Cristina Altieri
Thu, Jul 18

Dream Is Gone
Italian post rock and cosmic disco duo Crimea X have released their second album, Another. It comes 2 years after their last effort, Prospective, and explores the same laidback yet spaced out sounds laced with intergalactic guitar riffs, wobbly pianos and skewed synth patterns that DJ Rocca (aka Lucca Roccatagliati, producer for Daniele Baldelli, Ajello and Dimitri From Paris's partner in the Erodiscotique project) and Jukka Reverberi (Giardini di Mirò) have championed since first getting together. In that time, the pair have become hugely admired cult figures in their respective worlds, pioneering sounds and garnering adoring support wherever they go. Here is our favourite track of the album "Dream Is Gone".