Wed, Jan 30

Oi Peru
Whilst busy in the studio putting the finishing touches to their second album due out later this year, Is Tropical have found the time to get together with a few friends to record Flags EP, released on the 21st January 2013 on Kitsuné/Cooperative Music. "In the weeks leading up to us starting work on the second album, we decided it would be a good idea to set aside some of the more electronic songs that were rattling around inside Is Tropical laptops and being fucked with in tour vans. Amalgamations and cousins to some of the demos that will end up on the next release, 'Flags' was about exorcising some of these dancefloor-based demo(n)s so we could go on to work on our record with fresh ears"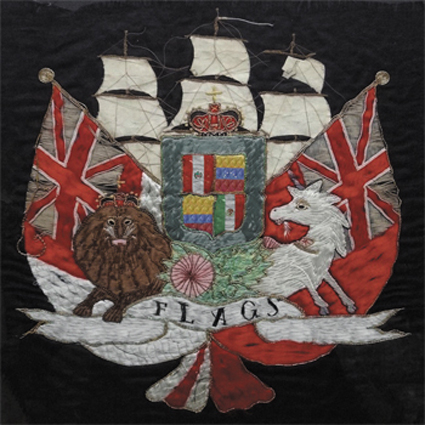 Wed, Jan 30

Sun Blows Up Today
The Flaming Lips and Bella Union records are pleased to announce the long-awaited release of The Terror, the band's thirteenth studio album, on Monday 1st April 2013. As per usual, the album was produced by long-time collaborator Dave Fridmann and The Flaming Lips at Tarbox Road Studios. The album is comprised of nine original compositions that reflect a darker-hued spectrum than previous works along with a more inward-looking lyrical perspective than one might expect – but then again, maybe not. It's up to you, the listener, to decide what it means to you. Wayne Coyne explains, "Why would we make this music that is The Terror – this bleak, disturbing record…?? I don't really want to know the answer that I think is coming: that We were hopeless, We were disturbed and, I think, accepting that some things are hopeless… or letting hope in one area die so that hope can start to live in another?? Maybe this is the beginning of the answer." The Terror is a bold and expressive journey that has evolved over The Lips' nearly 30 year tended garden of sonic delights that ebbs and flows with extraordinary splashes of darkness and light, pleasure and pain, chaos and order. As we've come to know The Flaming Lips, the real beauty lies with the knowledge that to expect the unexpected is all part of the manic fun. "We want, or wanted, to believe that without love we would disappear", Coyne continues, "that love, somehow, would save us that, yeah, if we have love, give love and know love, we are truly alive and if there is no love, there would be no life. The Terror is, we know now, that even without love, life goes on… we just go on… there is no mercy killing."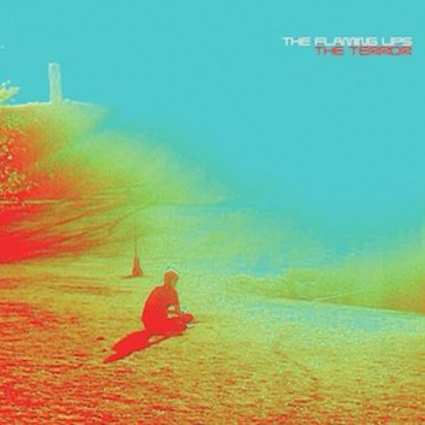 Tue, Jan 29

Thr!!!er
On April 30, !!! will release their fifth full-length album THR!!!ER. "Over the course of many long van rides and post-coffee verbal riff sessions", guitarist Mario Andreoni explains, "Thriller didn't merely come to represent the selling of a lot of records...it became synonymous with an artist(s)' and/or genre(s)' artistic high-water mark. INXS' Kick is the Australian Thriller...Alanis's Jagged Little Pill is the Canadian Thriller...Wham's Make It Big is the blow-dryer's Thriller...every recording by the 13th Floor Elevators is the dosed-man's Thriller...Sister Ray by Velvet Underground is the Thriller of musical fever dreams. One day at the studio, Nic [Offer, vocalist] drew THR!!!ER on a napkin and I liked it...then we made our THR!!!ER." Famous for their high-energy live shows and relentless touring schedule, the band have really focused their efforts on crafting an album with tighter song structures. To help with this, the majority of the album was recorded with Jim Eno, the drummer in Spoon and one of the key forces behind the boards for the band. Like many people, Jim was a fan of !!!'s live show, but he felt that they too often tried to capture these performances in the studio. Instead of trying to chase this feeling, Jim encouraged them to create a different type of excitement by using weirder sounds, inventing new dynamics within each song and introducing unexpected changes. "They had this working flow that was a little rigid and I wanted to break them out of it," says Jim.