Sat, Jul 20

Stolen Flowers
Japanther is the music and art project of Matt Reilly and Ian Vanek, who are known for their unconventional live performances. The band has appeared alongside synchronized swimmers, atop the Williamsburg Bridge, with giant puppets and marionettes, in the back of a moving truck in Soho, and at shows with giant dinosaurs & BMX bikers flying off the walls. Having released more than a dozen albums over the past decade, Japanther released their new LP, Eat Like Lisa Act Like Bart, yesterday via Recess Records!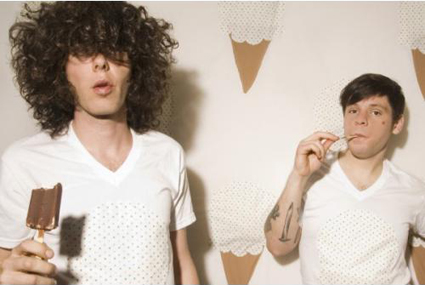 Sun, Jul 21

Utmost Good
Here we are to present "Utmost Good" the debut single of the Liverpool based trio All We Are. We don't know much more about them except the song is great and it's a fantastic suggestions of our 2012 favourites Stealing Sheep. The debut 7" is date to be released june 17th on Oscenic records. We hope to give you more news soon.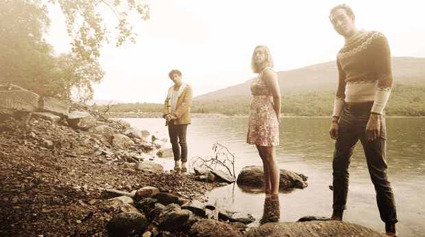 Mon, Jul 22

Fugitive Air
Of Montreal presents the new single 'Fugitive Air' taken from the forthcoming album 'Lousy With Sylvianbriar', out on Polyvinyl Records as usual the 8th of october 2013. Barnes went on a writing retreat to San Francisco, where he spent two weeks exploring the city's various neighborhoods while writing the new album. "Lousy with Sylvianbriar" is a dramatic shift in style compared to the band's last full lengh release, "Paralystic Stalks. This new album finds Barnes revisiting his roots, connecting with 60's, 70's bands like Bob Dylan, Neil Young, Big Star and other classics. Recorded at Barnes' home studio on a 24-track analog tape machine it's an album to be played very loudly at parties and with eyes closed, in headphones, alone. 'Lousy With Sylvianbriar' is available for pre-order on CD, LP (180-gram clear sea-grlass green vinyl) and cassette (sold out).