Mon, Dec 10

Free (The Editorial Me)
Here is a special advance preview. The amazing brand new video of Darwin Deez, The single precedes his next album Songs For Imaginative People which comes out on February 12, 2013 (his follow up to his successful eponymous debut). Iím sure youíll love it.
Sat, Dec 08

Moon, Happy Monkeys & hop Maniac Apes
The Assyrians are a bunch of kids whom were taking time playing in the underground rock n' roll punk scene, running different bands during late years. They made dream pop and psychedelia their natural dress. This our video of the week, directed by Michele Comi, it's so funny and this track kick ass. The brand new ep is available on tape and digital through Bored Youth Records. Check it out!
directed by from Michele Comi on Vimeo.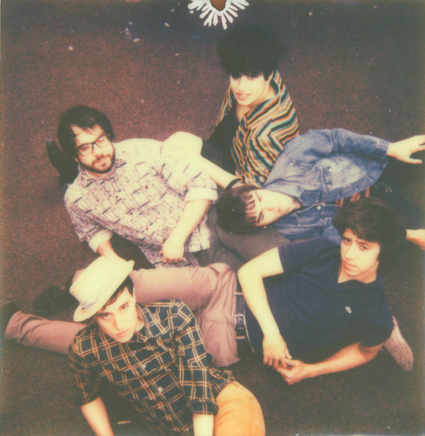 Wed, Nov 28

Blinded By The Moonlight
Here I am to present you Attaque brand new video under Bad Life. Dominic has a very strage story we like the end, he is becoming an amazing producer and a big column of Autokratz label Bad Life, who has inside the Future Techno style. His first EP on Bad Life was 'Light Falls' and it shook the very foundations of electronic music. Huge support from the biggest names and BBC Radio 1 followed, whilst Mixmag made it their "track of the month". I met Dominic last summer at Mysterylan I assure you he is a very nice guy focused on his music. This is Blinded By The Moonlight, enjoy.