Fri, Jul 16

Need You Tonight (INXS cover)
Oh yeah. The collaboration project where various friends of Beck come on down to the studio to conquer an album of their choosing in one day. Well, this time Beck tapped St. Vincent, Liars, Os Mutantes and others to cover INXS' album "Kick". Enjoy this "Need You Tinight"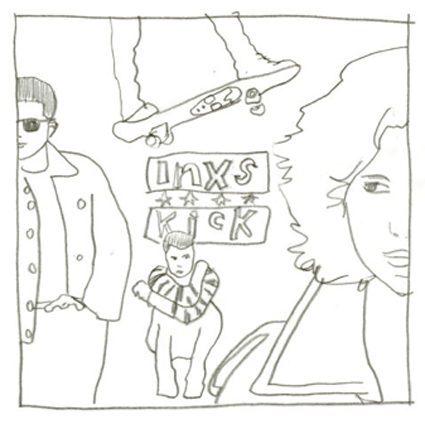 Thu, Jul 08

Let's Go Surfing (The Raveonettes REMIX)
This is, to the best of our and the Internet's knowledge, the first time The Raveonettes have fashioned a remix, though that classification isn't entirely fair, because it sounds like they've simply played over The Drums' "Let's Go Surfing" with usual fast-wristed poise. So, really this is like both bands playing "Let's Go Surfing" together, or like the Raveonettes playing along to the record in their bedroom, which is how millions of kids taught themselves how to play guitar. Either way, some neo-garage/surf fanatic's leather jacket just melted.
Tue, Jun 29

Die Slow (Tobacco REMIX)
Health's "Die Slow" really flaunted the band's trademark haunted melodies over spine-breaking beats, so we're rather impressed with Tobacco's transmogrifying remix in which slapping on a gritty '90s era balm and turning down the screws resulted in this slowish, hip-banging anthem. Ever dance underwater? Try it below. The oft-lauded Crystal Castles collaborators are dropping their next, DISCO2, on June 22 through Lovepump United. Here is Health and Tobacco 2 of our favourites.