Thu, Aug 26

Bang Pop (Fool's Gold Remix)
Free Energy will release a split remix 7" vinyl with Local Natives on September 14. Lewis Pesacov of Fool's Gold did the remixes of both bands. The single is to be released on White Iris Records, the label counterpart to Black Iris, a premiere recording studio and music collective. Here is a special Fool's Gold Remix for you.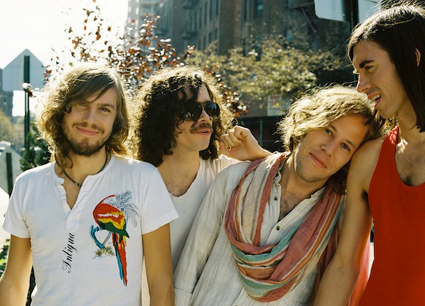 Thu, Aug 26

Glitter
Did you know that No Age, one of the many great bands currently recording for the Sub Pop label, have a new record called Everything in Between coming out on CD and LP on September 28th? Well, they do! And, not only is Everything in Between a huge step in the creative evolution of the band, a culmination of life-threatening and life-celebrating experiences, an album that reflects the process of moving through these experiences, emerging better off for the wear and tear; in short, a revelatory new No Age album, but the packaging for both the CD and LP formats is exceptionally handsome. The LP has a full-on 12"x12", 48-page book integrated into the LP sleeve, and the mini-gatefold CD includes two attached 10"x10" fold-out posters. Both were designed by Brian Roettinger, the same guy who did the packaging for the previous No Age album, Nouns, and received a Grammy nomination for his efforts. They are both really nice, is what we're trying to show you about.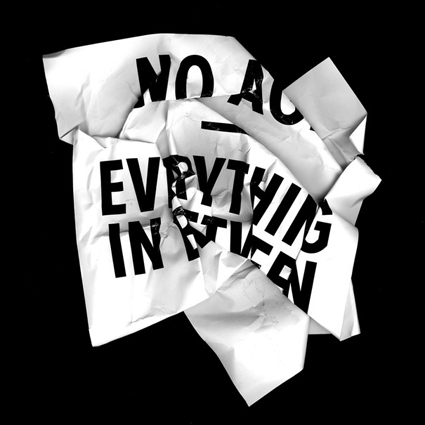 Thu, Aug 26

More Or Less (Banjo Or Freakout Remix)
Known more for quietly beguiling, emotionally misplaced reworkings of acts like LCD Soundsystem and Burial, Banjo Or Freakout offers something more upfront here with his take on The Soft Pack's "More Or Less"—so that means vocals split and reversed to sound like Christian conspiracy theories, onerous sub-bass and cumulative, absorbing synth swirl. Music to transport.