Thu, Aug 26
No Age

Glitter
Did you know that No Age, one of the many great bands currently recording for the Sub Pop label, have a new record called Everything in Between coming out on CD and LP on September 28th? Well, they do! And, not only is Everything in Between a huge step in the creative evolution of the band, a culmination of life-threatening and life-celebrating experiences, an album that reflects the process of moving through these experiences, emerging better off for the wear and tear; in short, a revelatory new No Age album, but the packaging for both the CD and LP formats is exceptionally handsome. The LP has a full-on 12"x12", 48-page book integrated into the LP sleeve, and the mini-gatefold CD includes two attached 10"x10" fold-out posters. Both were designed by Brian Roettinger, the same guy who did the packaging for the previous No Age album, Nouns, and received a Grammy nomination for his efforts. They are both really nice, is what we're trying to show you about.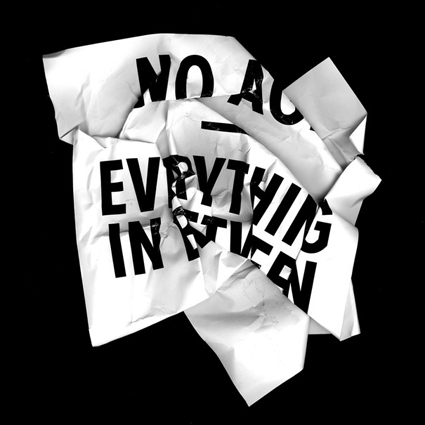 share
due to a spam attack, comments are temporarily disabled
we hope to enable them soon...