Tue, Oct 26

Hey Stop (Club Mix)
Sunday Girl's "Stop Hey" is suited for electro-slow dances, a modern day Marie Antoinette ballroom bumper. Pitted against dubstep crackerjack, Rusko, it becomes speedier and airier, almost enhancing its forlorn love song elements and giving it the dual ability to help your pining heart. Hers is for your bedroom ruminations, his belongs to exorcizing loneliness by blowing the lid off in a room full of people, underneath flashing lights.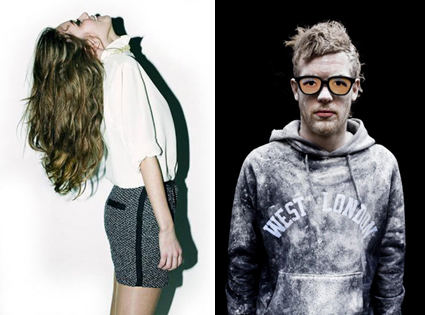 Mon, Oct 25

The Merry Barracks
Deerhoof's behemoth catalogue of disjointed indie jams can make you do crazy things. Once we saw someone start stabbing his kitchen cabinet because of the raw guitar riffs these San Franciscan gurus of punk provide. "The Merry Barracks", the first single off of their new album Deerhoof vs. Evil, is a feedbacky thumper that will incite many air drum riots.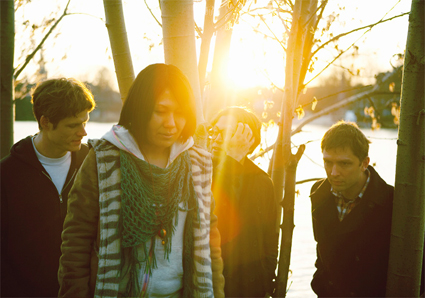 Fri, Oct 22

White Chords (Forest Swords REMIX)
These New Puritans are one of the most exciting, thought-provoking bands in Britain, easy. In terms of their vision, we'd say they were unrivalled, but for all their doomsday war songs, estuary classical music and exhilarating ambition, they're not quite as weird as they'd like to be. In this day and age, of course, that doesn't matter so much, because others recognise their exploratory intent and can take the source material on bizarre excursions, which is exactly what Forest Swords does here. Matt Barnes' is an exceptional producer in his own right, and this remix of "White Chords" loiters in the some dank bass swamps: minimal, cinematic.