Tue, Jan 11

San Pedro
Mogwai premiered ďSan Pedro,Ē another stellar track from the amazingly titled new album, Hardcore Will Never Die, But You Will , which is set to be released on February 15, 2011 on Sub Pop Records in North America, and through the bandís very own label in the UK, Rock Action Records.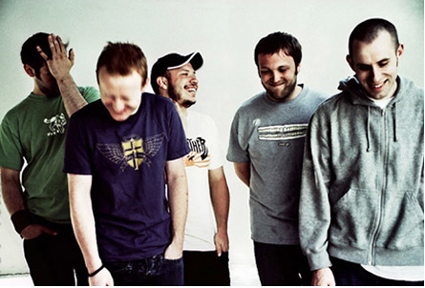 Wed, Dec 22

Holiday Spectacular Live from Glasgow [dec 21st 2010]
NPR and The Guardian will partner with Matador, Rough Trade and, of course, Belle & Sebastian to bring you a live concert, in itís entirety, from the legendary Barrowland in the bandís hometown of Glasgow. Belle & Sebastian. Live from Glasgow. Oh my God, Merry Christmas!!!!!
PART I
PART II
Tue, Dec 14

Get Some (Beck remix)
When we posted the original version of this track recently, we remarked on how Lykke Li seems to get further and further away from the lovestruck little girl of "Little Bit" with every song she makes. Whether consciously or not, Beck seems to have arrived at a similar conclusion, "Get Some" getting ever tougher with ribald percussive thrusts and vocal cries put to the fore like saucy schoolgirl playground chants. Her new album Wounded Rhymes arrives February 28.