Fri, Mar 04

Brick By Brick
Arctic Monkeys comes out today with a new video that sounds like their love for 70's rock is more then passion. A fabulous video to tribute vinyls and analog record machines.
Fri, Feb 11

Helplessness Blues
It's been three years since Fleet Foxes' eponymous debut full-length, a record that was not only beloved by its fans, but was helpful in making copious harmonies the indie rock zeitgeist in 2008. The trickle into lo-fi with muted vocals and much that is more dank or electronic petered harmonies out. Emerging from there is "Helplessness Blues"ódripping with Simon & Garfunkel influence, even down to the lyrics, from romance to orchard work, the story told most emotively through the vocals. Their album, also titled Helplessness Blues, comes out May 3 on Sub Pop/Bella Union and should likely become your late night summer standby.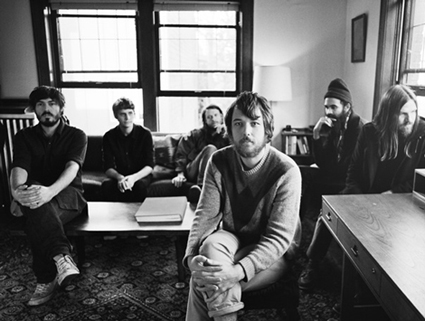 Tue, Feb 08

The City (Richard X REMIX)
Following on from the ridiculously well received remixes of Patrick Wolf's last single, Time of My Life, he is back with 'The City' and this time Richard X has been invited to have a crack at it.