Mon, Mar 07
Bass Drum Of Death

Young Pros
New Fat Possum signees and Southern gentlemenóor so we can glean from their Mississippi rootsóBass Drum Of Death are crafting what could almost be considered accelerated chillwave. "Young Pros" meets laid back fuzz with jangly guitars and a heavy hook, replete with high energy rock 'n roll crooning. And when could be more appropriate for a grungy sock hop tune than on the first week of March, when it's time to start planning out your summer music arsenal?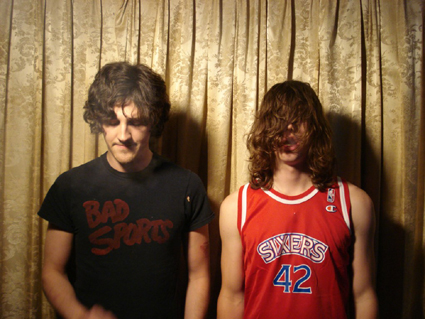 share
due to a spam attack, comments are temporarily disabled
we hope to enable them soon...