Tue, May 10

Modern Art
The Mark Ronson-produced Arabia Mountain, out June 7 on Vice, finds Black Lips sounding a lot like the Fun House incarnation of the Stooges, but with surprising twists. With a fuzzy lead guitar playing something very close to the Phrygian scale that is so common in Arabic and Egyptian music, as well as surf-rock lyrics like "Let's go out and find the ocean 'cause I think we need a swim"—"Modern Art" is, in turns, a stylistic statement and a fun rock song.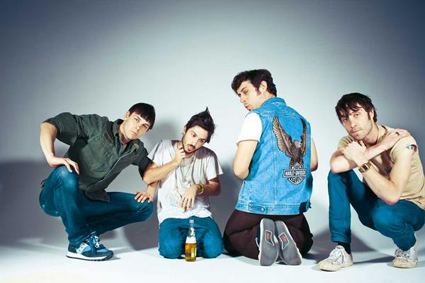 Tue, May 10

Indigo Child (Stereolab remix)
No Joy's noise is a knot to unravel. The pair, whose debut album Ghost Blonde arrived through Mexican Summer May 2, deal in the sort of obfuscatory squalls that make you wish your ears could use the same zoom lens that cameras have blessed eyes with, and the original version of "Indigo Child" is no different to that. But here, remixed by Stereolab, the air clears, the microscope closes in—who knew that No Joy x Stereolab = Blank Dogs + Nite Jewel?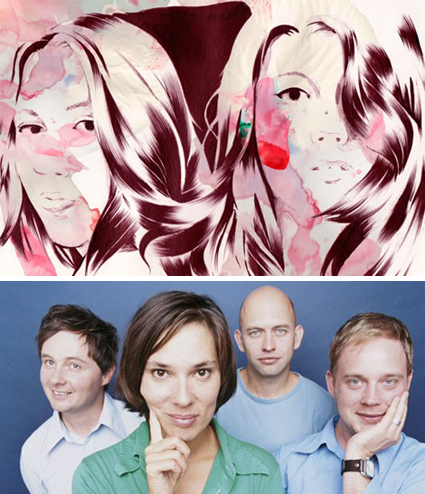 Tue, May 10

Following the success of the first edition, Electrovenice comes back the 18th of June at San Giuliano park in Venice (Italy). A lot of wonderful artists of the contemporary electro-house musicscene on stage. Headliner is Fatboy Slim, king of the rhythm, and creator that kind of personal brand nnamed worldwide as big beat. If you think is not enough, on Alfa Mito stage you'll find a bunch of incredible artists such as Sven Väth pioneer of the ambient techno, Mixmag rated his album "Accident In Paradise" one of the top-50 dance album of all time. Deadmou5, super producer recognised as the most interesting son of the Daft Punk's sound. Afrojack who is become one of the best remixer of the last year working for David Guetta and others. Goose the belgian band that still making dance all over Europe. Reset! the most important italian crew of electrofunk dj's today. NT89 one of the best newcomers of the electro world scene, a young guy who was able to conquest dj's like Tiga, A-Trak, making atomic remixes and amazing tracks. You can reach tickets on-line at
www.ticketone.it
. Special Price € 40,00 until the 15th of may – € 45,00 until the 17th of june - € 50,00 at the door of the park. Prices are not including pre-sale rights. Take a look to
www.electrovenice.com
for every other information. here.