Wed, Jun 29

Watch Me Dance (Sebastian remix)
Toddla T = ravey pinball wizard. Roots Manuva = Britdub rapper. SebastiAn = Parisian electrobanger. Toddla T's "Watch Me Dance" with Roots Manuva remixed by SebastiAn? A factory-built wall of chilly bleeps, bank robber alarms, and crunchy bass. No undulations, no frills, and no progression—just angry, robotic noise that your parents will never, ever understand. Play it until Toddla T's new LP drops on Ninja Tune later this summer. Or until the ceiling caves in. Whichever happens first.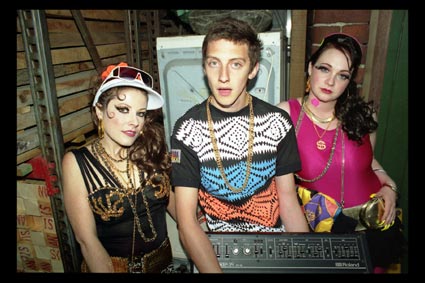 Tue, Jun 21

Hits Me Like A Rock (feat. Bobby Gillespie)
"Hits Me Like A Rock" is the first single to be taken from CSS's forthcoming new album La Liberación and features guest vocals from Primal Scream's Bobby Gillespie. The full-length album, the band's third, is a true melding of their debut's riotous anarchy and their sophomore album Donkey's grungy maturity. This single is bubbling over with some serious pop energy, something the band have always had in bucketloads but now feel newly empowered to express fully and freely. Lovefoxxx attributes their new zest for songwriting to being relaxed and at home, explaining "Being in São Paulo helped a whole lot. I don't like being a foreigner for too long. I was in love with my life. Feeling energetic. I was feeling inspired and happy."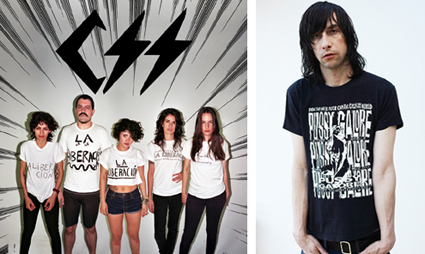 Fri, Jun 17

Rex The Dog launches his own night at Dalston Superstore presenting newcomers RUFUS&Bambi, analogue synth purists Pleasure Cruiser and finishing with a two hour DJ/Live set from Rex himself. The music policy is strictly electronic, so don't expect to hear real disco, but do expect synths, melodies and sequenced basslines taking in Synthpop, Chicago House, Italo Disco, all the way up to the present day and beyond. Each edition of BREED will feature its own hand screen-printed T shirt, limited to a run of 100, and a swarm of laser eyed Robo Rexes in the upstairs bar. Free entry and late license until 3am. all info here: http://rexthedog.net/newsletters/breed-01.htm