Tue, Nov 29

Love (feat. Merrill Garbus of Tune Yards)
Rocky relationships make for good songs. We've known this since, well, songs were invented, and Mwahaha adds another with vocal assistance from tUnE-yArDs (aka Merrill Garbus) on "Love." Avoiding the predictably quiet acoustic guitar route, Mwahaha's song goes for heavy synth lines, tweaked vocals and even a ripper of a guitar solo. The band's self-titled debut comes December 6.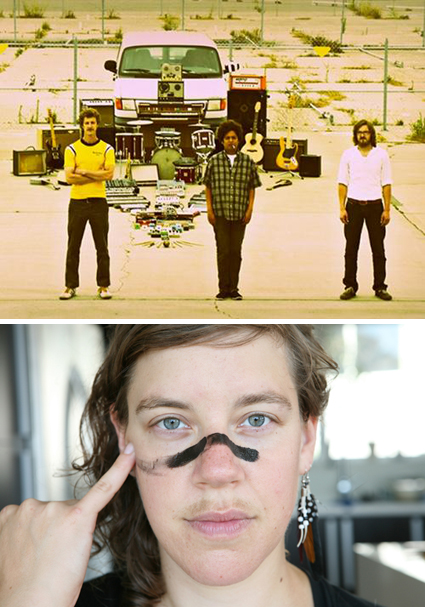 Tue, Nov 29

Miranda (School Of Seven Bells remix)
The skewering of power-pop outfit Surfer Blood's "Miranda" by School of Seven Bells is one of the lushest and sweetest whippings we've seen. Because the newly-infused mechanical clanks and demonic synths actually open a dimension in which the breathy, nostalgic rock vocals calling out for love lost are magnified until they become sublimely exalted. Dreamy, for sure, and rather unlike the original, which lives on Surfer Blood's latest—the Tarot Classics EP on Kanine.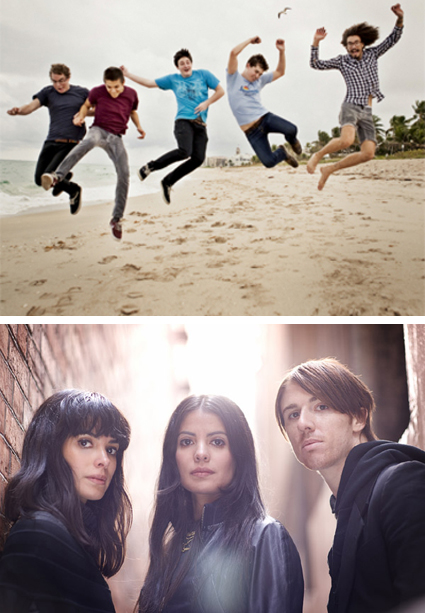 Tue, Nov 29

Get Burned
Bowling Green, KY band Sleeper Agent really has the pop-rock thing on lockdown. The group's debut, Celabrasion, which came out earlier this year via Mom+Pop, is a happy-go-lucky collection of catchy alt-rock numbers that require repeat listens. It's hard to pick a favorite track, but "Get Burned" has an infectiously bounding chorus and urgent stomp that propels the dueling vocals from singers Alex Kandel and Tony Smith. Really, that's just a convoluted way of saying it's fun.