Sat, Dec 03
Thee Oh Sees

The Dream
San Francisco's Thee Oh Sees has had numerous incarnations over the years after initially being formed as a solo project by musician John Dwyer. The now five-piece's latest, Carrion Crawler/The Dream, is an exuberant collection of groove-driven indie barnstormers. "The Dream," a jubilant track, spans nearly seven minutes, combining gleeful guitar riffs with dance-laden rhythms. There's a wide-eyed mania to the music that's as terrifying as it is compelling.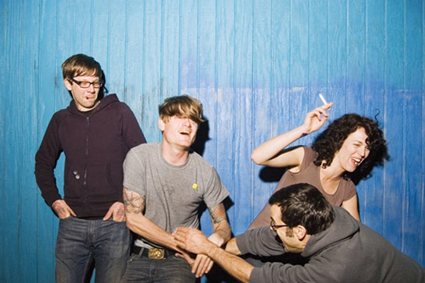 share
due to a spam attack, comments are temporarily disabled
we hope to enable them soon...