Thu, Dec 15

Hardcore Or Die
It was the beginning of August 2011, Steve [Slingeneyer ndr, SLWX+OneManParty] and I started to speak about Hard Core music, remembering tapes, 7Ē and many other DIY and demo tracks of our youth. After several months this kind of trip, becomes a video mixtape for Radio Soulwax. We can't pretend to have been huge hardcore punk fans at the time, but have grown to love it now, with help from some friends but most of all from Steve. Using our records and his tapes (of local hardcore radio shows from northern France), we tried to give you our take on 80s hardcore. Some people might feel it's not very respectful, but listen, those guys take themselves way too seriously and by cutting it up the way we did, we feel we have kept to the original spirit and energy of the music. This show contains some of the best sleeves yet on RSWX.
Hardcore or die from Radio Soulwax on Vimeo.
Mon, Dec 12

This Is Not A Song
I donít trust anyone these days, and Islands isnít helping by calling their new song ďThis Is Not A Song.Ē Fortunately, itís a piano pop ode to moving on with supple guitar leads and a slowburn organ that will make you want to hold someoneís hand. Maybe, just maybe, Iíll open my heart again when Nick Thorburn and coís new A Sleep & A Forgetting drops on Valentineís Day on ANTI.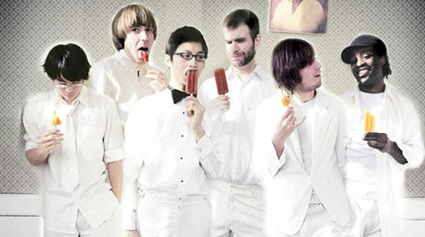 Sat, Dec 10

Patchwork
Brand new video for Appaloosa, the paris/london duo, who made releases under Kitsuné and Italians Do It Better with special remix by Glass Candy, is ready with a new Ep under portugalís Discotexas. One of favourite Cat Powerís band recently appeared during the fashion week in Milano in a super show for D&G. Patchwork itís a dreaming electro pop song perfect for wintertime.