Tue, Feb 08

Fireworks (feat. Hercules And Love Affair)
WOLFRAM's debut album WOLFRAM featuring Hercules & Love Affair, Sally Shapiro, Haddaway, Holy Ghost!, Paul Parker, Patrick Pulsinger, Legowelt etc. will come out on Permanent Vacation in Europe on March 3rd and will be self-released in USA on April 19th.
Tue, Feb 08

Do It Again!
Holy Ghost!'s already ubiquitous track "Do It Again" is an amazing intro to the band's catchy-as-hell self-titled debut album. The 10-song LP will include a few guest appearances from the likes of Luke Jenner from the Rapture, Chris Glover from Penguin Prison, and Michael McDonald…and yes, it is that Michael McDonald! Known around the globe for their party starting singles and their unparalleled ability to get bodies moving on the dancefloor, Holy Ghost! have developed from an in demand DJ duo to a full live band crafting disco-tinged pop songs that satisfy equally on the dancefloor and in a car.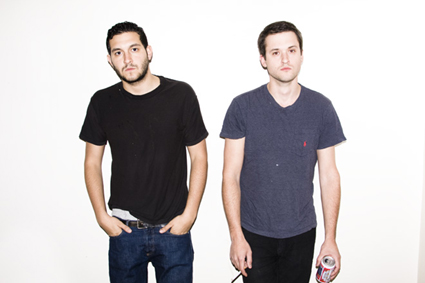 Tue, Feb 08

Mind Dimention (The Bloody Beetroots REMIX)
This Valentine's Day, masked machinists The Bloody Beetroots have some love to share. And in characteristically brutal style for the electro-slayers, it is nasty, venomous love. Best Of…Remixes will be just that—a roundup of 18 abusing heaters featuring takes on Robyn, Chemical Brothers, MSTRKRFT, and this skewering redux of "Mind Dimension" in which the pair force feed poor Tiga a bellyful of screeching metal and needling beats. Masochists, head on over to Different Recordings for the full beat-down come February 14.