Dive (Memoryhouse remix)
Tycho is the music project of San Francisco based artist Scott Hansen, most known as one of the greatest designers all around, under the moniker of ISO50, Scott is also an incredible landscape soundtracker. He released the album Dive under Ghostly International and toured all over Europe last weeks. Here is a special Memoryhouse remix. I suggest you to look for all his websites, you will discover amazing graphics and sounds.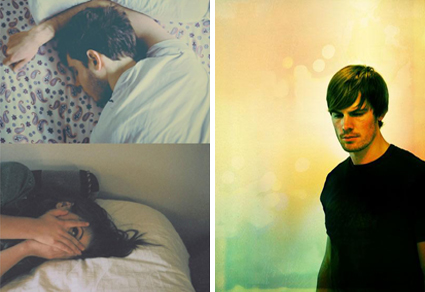 Paralytic Stalks 2012 Spring Tour
Fresh off their first US tour in promotion of Paralytic Stalks, of Montreal are going full-steam ahead and heading straight for the Nordic regions. With just a few days left until the commencement of their European tour, the band are keeping themselves busy sewing costumes, fine-tuning their plethora of instruments and of course, perfecting their crowd surfing skills. Don't miss of Montreal in all their glory as they perform tracks off their 11th album, Paralytic Stalks, and many more fan favorites. Show dates can be accessed below.
SPRING 2012 TOUR:
Apr 16 Tavastia Club, Helsinki, Finland | Apr 17 Rockefeller, Oslo, Norway | Apr 18 Train, Århus, Denmark | Apr 19 Die Werkstatt, Cologne, Germany | Apr 20 Motel Mozaique Festival @ Off_Corso, Rotterdam, Netherlands | Apr 21 Botanique @ Orangerie, Brussels, Belgium | Apr 22 Sound Control, Manchester, United Kingdom | Apr 23 Irish Centre, Leeds, United Kingdom | Apr 25 Koko, London, United Kingdom | Apr 26 Concorde 2, Brighton, United Kingdom | Apr 27 Le Trianon, Paris, France | Apr 28 Stereolux, Nantes, France | Apr 29 Apolo, Barcelona, Spain | Apr 30 Joy Eslava, Madrid, Spain | May 2 Theatre Lino Ventura, Nice, France | May 3 Circolo degli Artisti, Rome, Italy | May 4 Magnolia, Milan, Italy | May 7 Barby Club, Tel Aviv, Israel | May 9 Babylon, Istanbul, Turkey | Aug 17 Green Man Festival, Wales, United Kingdom | Aug 18 Green Man Festival, Wales, United Kingdom | Aug 19 Green Man Festival, Wales, United Kingdom.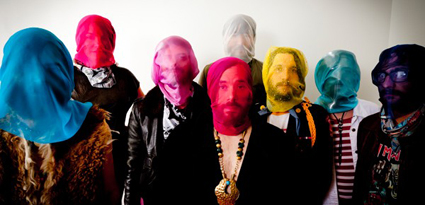 Time On Time
Giardini di Mirò started at the end of the 90's becoming one of the earliest european post rock acts, defenetely one of the most important internationals of the italian independent scene. It's the kind of band able to develope their music during years in different ways, maintaining their own sound on the way. GDM are one of the first I can remember to release remixes of whole albums contributing with big electronic producers, such as DNTEL (The Postal Service ndr.), Apparat, Styrofoam, Isan just to name a few, soundtracking Il Fuoco mute movie from the 1915. They played gigs all over the world making collaborations with a lot of voices and including little pieces of italian obscure writing. This is "Time On Time" brand new video taken from Good Luck new album featuring Sara Lov of Dévics and many others.