Wed, Aug 29

Quarantine
"Quarantine" is the brand new single taken from the third Bonaparte album "Sorry We're Open" (out now!). They are considered a circus troupe more than a band. I saw them on stage a lot of times, I assure you they are a band! "Quarantine" makes it clear then, where we are going: into a seething maelstrom of sweaty blues-rock, trembles with a crackling electrical storm.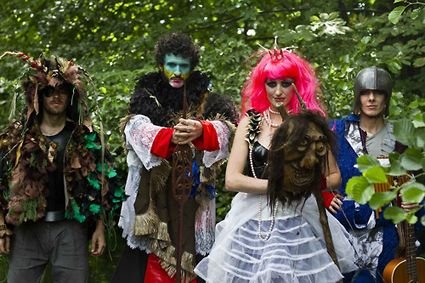 Wed, Aug 29

Breakup Song
"Breakup Song" is the new album of Deerhoof, release date: september 4th under Polyvinyl. It's quiet difficult to speak about them after years, it's defenetely one of the HLT favourite bands, but incredibly they are able to go over and over any of my expectations every next album. Deerhoof is the defenitive pop destroyer, I'm quiet sure of that, one of the best music makers all around today. You can all preorder limited colored vinyl and limited cassette through [ http://www.polyvinylrecords.com/ ]. The complete album in streaming hereunder.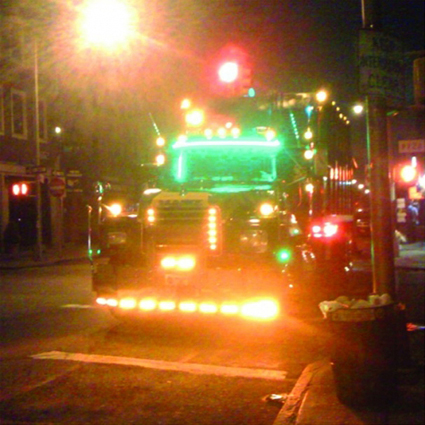 Thu, Aug 23

The Hill
Here is "The Hill", first single from the third album in one year of mr. Ty Segall. "Hair" in feb "Slaughterhouse" in july, "Twins" will coming out in october under Drag City. The tracklist is: 01 Thank God For Sinners | 02 You're the Doctor | 03 Inside Your Heart | 04 The Hill | 05 Would You Be My Love |06 Ghost | 07 They Told Me Too | 08 Love Fuzz | 09 Handglams | 10 Who Are You | 11 Gold on the Shore | 12 There Is No Tomorrow. Ty Segall will be on tour all around U.S.A. from september to december with Thee Oh Sees.