So This Is Goodbye (Pink Ganter REMIX)
Lyrically, this one's a bit heavy, a heartbreak song, or rather, a dealing-with-heartbreak-terribly song. But while tender folkie William Fitzsimmons wallows, Pink Ganter tries picking him back up, his weapon of change being the soft-handed bass pulse he's added in this remix.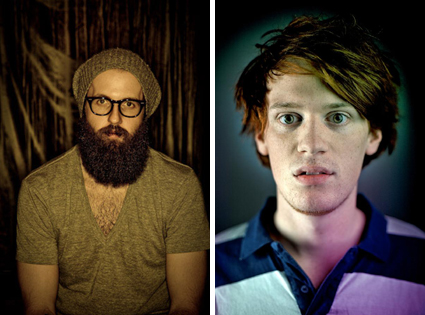 Clap Your Hands (Diplo REMIX)
Sia's forthcoming album, We Are Born, is peppy through-and-through, so this decidedly ominous revision of its first single by Diplo–which, it should be noted, sees him briefly returning to the bullying shuffle of Baltimore club–is a nice antidote to that sprightliness; the shade to its sun or the subterranean club to its outdoor amphitheater.