Tue, Jun 29

Loss For Words (Solvent's CompuRhythm Remix)
Technology and relationships don't really go well together. Tablets, smartphones, laptops, the attention vortex of the Internet–an addiction to these things can tear people apart, and this is the essential premise of Solvent's "Loss For Words." Some food for thought there, but lest we send you away without an MP3, here's Solvent's own CompuRhythm mix, wherein his synth-pop receives a slight facelift of blips and bleeps.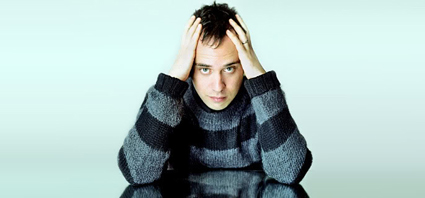 Mon, Jun 21

Secret Plans (Mustard Pimp REMIX)
Rumor has it French electro nutters Mustard Pimp grew up as metalheads. Videos of them playing festivals in Municipal Waste tees and slam dancing behind the DJ booth appear to confirm this, as does this neck-snapping, gun-toting, mosh-stirring reboot of Eagles Of Death Metal's "Secret Plans." More aggro rave fodder can be found on their new Rock Paper Scissors EP, which is out now through the similarly converted heads at Dim Mak.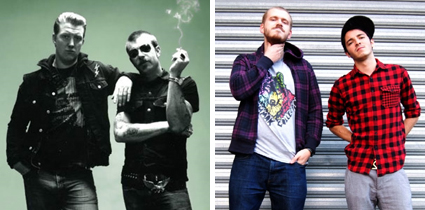 Mon, Jun 21

We Work In Bars
Despite being lauded many media, commercial success and world domination continued to evade The Chap, so they finally decided to "sell out" by recording a collection of pop classics that constitute their fourth album, Well Done Europe. Needless to say, it's another masterpiece, featuring hit after hit, quite a few of which mention love and death and stuff like that. It sounds like the coolest new wave pop album ever recorded by a group of teachers (almost nobody in The Chap is a teacher).