Wed, Aug 27

Brass Cupcake
1/2 Melvins + 1/2 Buttohole Surfers = Hold It In. The Melvins new album will be out in November under Mike Patton's Ipecac. The brand new album is made with a new eponymous Melvins line up: Paul Leary and JD Pinkus of Butthole Surfers join King Buzzo and Dale Crover to explore everything from psych-noise, to broken glam, to lots of classic sludge-metal, to a song reminiscent of Neil Young's polarizing vocoder experiment Trans. 'Brass Cupcake' is a preview that will solve any expectation.
Mon, Aug 25

Exit Only
It's quiet known our passion for Deerhoof as pop detroyers. They're coming back with a new album 'La Isla Bonita' out on November 4th under Polyvinyl. The new album has been recorded in Ed Rodriguez's basement next to a parking garage, completely DIY live in the way of to have a lo-fi punk approach than their last works. The new single Exit Only sounds amazingly powerful!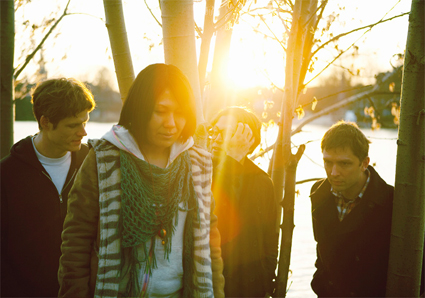 Mon, Aug 04

Trippy Gum
Here we are to present the first video of Deers taken from their demo 7" out on Mom+Pop in these days. The duo from Madrid that is recently developed in a quartet, sounds like to be one of the best new fresh garagepop acts of 2014.