Teen Distortion Art Junk Music
Remember what it was like being a bored teenager? The awkward feelings of being frustrated and anxious all the time. Most of us just took it out on our friends and parents, not Erik Nervous. The self-described "Loner with a four track" lays it all out in his music. His spastic jerky delivery (on all the instruments he plays on this 7") combined with his apprehensive vocals are the perfect combination! Punk is built on this formula but rarely do we have somebody like Erik to execute it in the way it should be done. Building on what he started with the Warm Ratio 7", this EP certifies that Erik is right where others strive to be. Don't snooze on this one! CHECK OUR SHOP!

Contest: The HLT Plan: 22nd Step
The 8th of October is the Cassette Store Day 2016, it's also the 22nd Step of The Hi-Lo Tunez Plan. HLT present a special release on Cassette, limited edition 100 hand numbered tapes.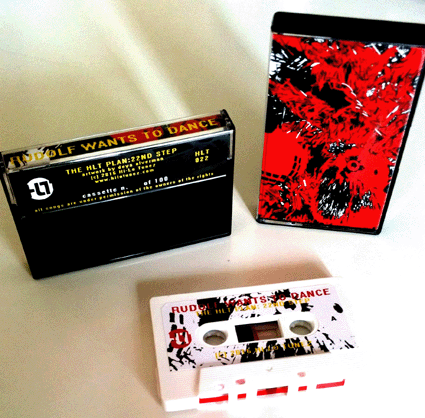 'Rudolf Wants To Dance' will be available in European Shops. The tape include brand new stuff by: Audacity, Flat Worms, Morgan Delt, Ian Sweet, Liquids, Erik Nervous, Video, Hippies Vs. Ghosts, IDALG, Surface To Air Missive, Video Age, Gregg Garvey, Charla Fantasma, Objects.
CONTEST:
3 tapes of the Plan for you people! Be the faster to answer next question and win your copy >
What's the name of The Hi-Lo Tunez Plan: 4th Step?
Answers to: themusicsoundsbetter[at]hilotunez[dot]com
Winners on the HLT
facebook
page next week.

The Hi-Lo Tunez Plan: 21st Step
MP3s download:
The Plan in ZIP file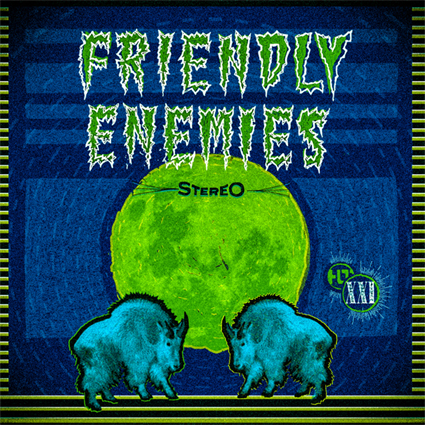 Tracklist:
01. Wazo
(
Hippies Vs. Ghosts
- DIY)
02. Blues Festival
(
Protomartyr
-
Hardly Art
)
03. Hop The Railings
(
Hey Colossus
-
Rocket Recordings
)
04. Eyepopper
(
Coaster
-
Community Records
)
05. Healthier Folk
(
Palehound
-
Exploding Sound Records
)
06. Holy Rollers
(
Shana Cleveland & The Sandcastles
-
Suicide Squeeze Records
)
07. No Reason
(
Death Valley Girls
-
Burger Records
)
08. Don't Work Hard
(
J.C. Satàn
-
Born Bad Records
)
09. Cataract
(
Dirty Ghosts
-
Last Gang Records
)
10. Saccharine Sunshine
(
Froth
-
Burger Records
)
11. Shirts
(
Blacklisters
-
Smalltown America
)
12. They Know
(
Deaf Wish
-
Sub Pop
)
13. Idea To Her
(
Pearl Charles
-
Burger Records
)
Also available on transparent green cassette, 200 hand numbered copies, exclusively for Cassette Store Day 2015
special thanks to:
Sarah, Coaster, Lacey & Cayle, DVG, James, Ryan, Sofia, Chris & John, Paula, Dan, Pearl, David, Nicholas.
The HLT Plan! is an idea by Deya Alverman, Hi-Lo Tunez ®2002
all songs are under permission of the owners of the rights
click here to watch our previous steps