Sat, Jul 24
Akasha System
Epoch Flux
I'm very excited to present you the first collaboration between Hi-Lo Tunez and Akasha System. Everything started in 2020 lockdown when I started to talk to Hunter through instagram. It was a period in which his calm techno ambient was my daily soundtrack and I really had the wish to have a release on my label. One year is a long time, but that's it, I just hope it's the first of a series of future collaborations. Artwork as always made by the incredible Nicholas Restivo. All the best. Deya.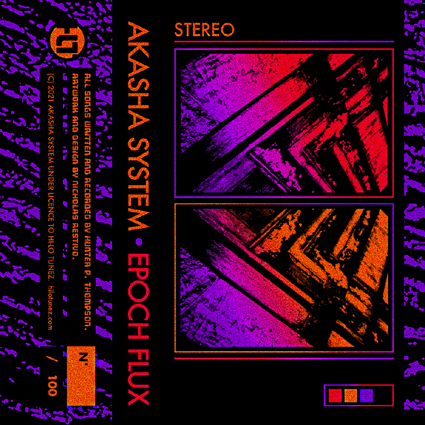 share
due to a spam attack, comments are temporarily disabled
we hope to enable them soon...