Wed, Apr 21

Activate (brand new single)
When the Berlin quartet played their last show at the Big Day Out Festival, Australia in 2000 everyone was watching: The Red Hot Chili Peppers, Nine Inch Nails, The Clash's Joe Strummer, Foo Fighters and Primal Scream on the side of the stage. The band finally dissolved in the wake of MC Carl Crack's death just days before September 11th 2001. Additionally, a brand new single "Activate" has been confirmed for May 17th and will be released through the band's own label Digital Hardcore Recordings. Atari Teenage Riot are also treating fans to a
free remix by the LA based dubstep genius The Builder
.
Let the revolution begin.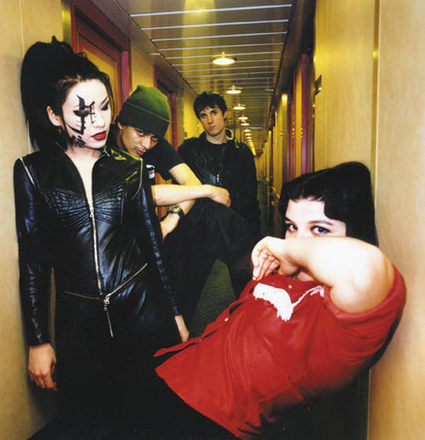 Tue, Apr 20

Senza Fine (Mondo Cane)
There seems to be no limit to what Patton can do and while his expansive career trajectory is difficult to express on paper, the brief biography which follows will probably turn obsessive Patton fans onto a few projects they never knew existed. Mondo Cane is Mike's point of view about Italian Classics, with a little help of Roy Paci and superb orchestra.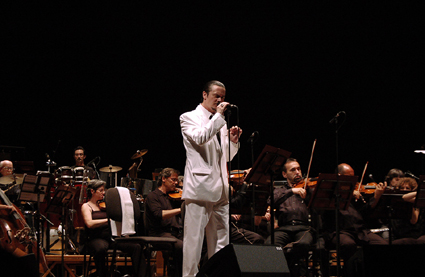 Mon, Apr 19

Your Pretty Pretty Things + European Tour
"Simple Science" preview: a collection of 3 EP's released in 2010 by The Get Up Kids. Each release contains four new original songs and will be made available in limited 12inch, 10inch and CD form. The first EP will be released in April 2010 with the second planned for the summer and the third planned for the fall of the same year. The "Simple Science" series marks the band's first new release in six years and their first independent release since 1996's self titled 7inch. The songs were written spontaneously and recorded mostly live to 2inch tape at The Black Lodge with Ed Rose. Almost no computer technology was used. 2010 EUROPEAN TOUR DATES: Jun: 13 Nova Rock Festival - Nickelsdorf || 14 Postbahnoff - Berlin || 15 Luxor - Koln || 17 West Coast Riot - Gothenborg || 18 Hurricane - Scheessel || 19 Southside - Neuhausen Ob Eck || 20 Elysee Montmartre - Paris || 23 Underworld - SOLD OUT! - London || 24 Underworld - London || 25 Academy 2 - Birmingham || 28 Cathouse - Glasgow || 29 Cockpit - Leeds || 22 Sala Live - Madrid || 23 Sal Estraperlo - Barcelona || 24 Takio Fest Suances, Cantabria.