Wed, May 19

If My Brain Was A Program
Here we are to present new Atari single, "If My Brain Was A Program" available on 7" limited 300 copies from Freakhouse records in 300 copies only. The duo from Napoli is on tour check out their gigs and follow their dreamy indie-pop.
www.weareatari.net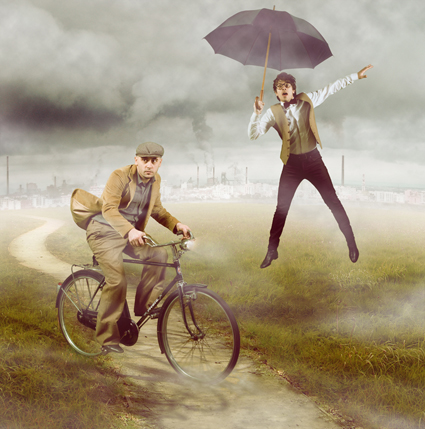 Mon, May 17

Invisible Light
Stuart Price's Herculean Euro-dance influence looms large on Scissor Sisters' latest album's—Night Work—first single "Invisible Light." It sounds like Duran Duran booming through the stacks of a damp, pleasure-ridden German disco. Oh, the places it will take you.
Tue, May 11

Transmission (Tiga REMIX)
The stomp-heavy hand of German electro child Boys Noize gets quite the slap on Tiga's remix of "Transmission"—seven minutes of pummeling, to be exact. Whether it's the grittiest flip of the title track on Boys Noize's remix EP of the same name is up for debate, but even with Mr. Oizo, James Ruskin, and Djedjotronic in the mix, our money's on this one. Transmission is out on Last Gang Records now.