Not in Love (ft. Robert Smith)
From Crystal Castle's second self-titled album is "Not In Love", a song that could easily be considered one of the most meta output for their heavily 80s-influenced sound. Originally a big hit for Canadian New Wavers Platinum Blonde in 1984, Crystal Castles—who also hail from the Great White North—have re-imagined it into their gothy electronic spasms and invited Robert Smith of The Cure to provide the vocals. The final product sounds like something The Cure could have unearthed into the world, but still dripping in Crystal Castles' juggernaut synths.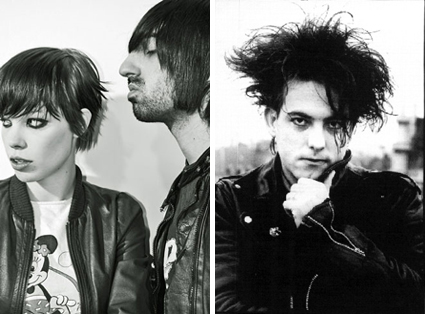 SOULWAXlive 2MANYDJSlive MIXHELLlive and more
Hello people HLT is here to give the possibility to win 1 ticket for SOULWAXMAS the Christmas party of Soulwax @LIVE CLUB, Trezzo sull'Adda [Milano] the 7th of december 2010.
Tell us the NAME of the Soulwax album that include the song TOO MANY DJ'S lately used as brand name of Dewaele bros during their burning dj sets.
Send your answer by email to: SOULWAX@HILOTUNEZ.COM
The name of the winner will be posted in comments hereunder in a week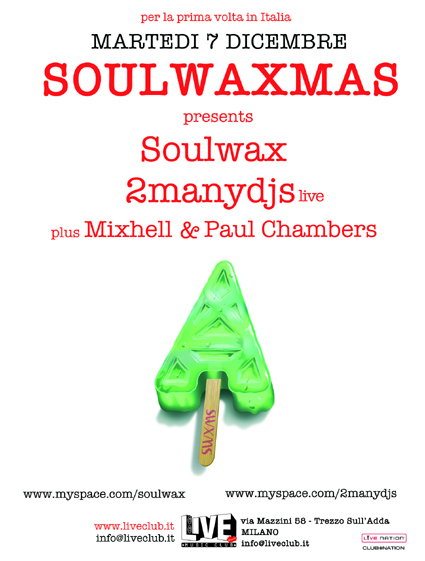 Damaged
Is there something wrong to say about Kill Rock Stars? It's defenetelly one of the most important american indie rock labels house of the 90's girl power and recently known for they breakthrough with Gossip. Here we are to present a new single from one of the KRS superb charms. Erase Errata, who are part that ilk of amazing women in punk. "Damaged" is the A-side from their brand new 7-inch released last week. Make sure to grab the vinyl, which includes the B-side "Ouija Boarding", recorded by Christina Files, sound woman for the legendary, Shellac of mr. Steve Albini.