Tue, Jun 21

Hits Me Like A Rock (feat. Bobby Gillespie)
"Hits Me Like A Rock" is the first single to be taken from CSS's forthcoming new album La Liberación and features guest vocals from Primal Scream's Bobby Gillespie. The full-length album, the band's third, is a true melding of their debut's riotous anarchy and their sophomore album Donkey's grungy maturity. This single is bubbling over with some serious pop energy, something the band have always had in bucketloads but now feel newly empowered to express fully and freely. Lovefoxxx attributes their new zest for songwriting to being relaxed and at home, explaining "Being in São Paulo helped a whole lot. I don't like being a foreigner for too long. I was in love with my life. Feeling energetic. I was feeling inspired and happy."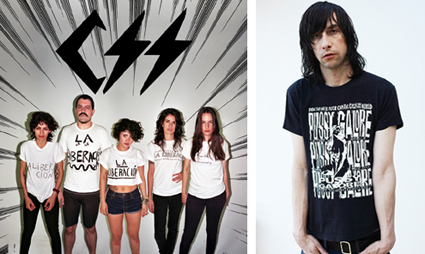 Wed, Jun 15

Boots Electric Them (feat. Brody Dalle)
After creating three albums of dirty and danceable garage rock anthems, Hollywood's favorite son and Eagles of Death Metal frontman, Jesse "The Devil" Hughes, is unveiling his solo debut as Boots Electric. Titled Honkey Kong, the album will be released on September 20th by Dangerbird Records. Itwas produced by Tony Hoffer (Beck, Depeche Mode, The Kooks) and co-written with legendary keyboardist Money Mark, best known for his many collaborations with the Beastie Boys.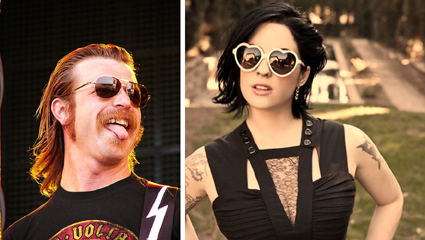 Tue, Jun 14

Emotion (Reset! Remix)
Sex. Vomit. Dance. Reset!'s big house flip of NAPT's "Emotion" invokes all three. The slapping bass throbs, diva samples break a sweat, and rollercoaster beats shudder and heave. And to think, it's only the first release from the rising UK funky/rave/dubstep dudes, on their new label Red Sugar. Five bucks says it'll become one of our favorite London providers in the years ahead.