Tue, Apr 21

Dark Sky 'Manuka' Edit
For this year's Record Store Day, the Monkeys offer you a set of tunes released on Monkeytown Records in 2014, however freshly remixed by other Monkeytown artists in 2015: here is an Anstam edit of a Dark Sky's "manuka" taken from their debut full length "imagin".
Mon, Apr 20

Reworks New Jaga Jazzist Track 'Oban'
Teasing ahead to their brand new album Starfire, Norwegian octet Jaga Jazzist drop the thundering 12-minute synth juggernaut that is Oban backed with a stellar rework from friend and fellow countryman Todd Terje (Olsen Records). As expected, Mr Terje smashes it out of the park, turning in a smouldering heater of epic proportions; head to Pitchfork to listen in full. Terje's remix will be backed with the original track on a limited run of 12" transparent vinyl, released 18 May. Pre-order your copy from the Ninjashop Oban is the second track the band have shared from their upcoming new album, Starfire, the title-track of which you stream below.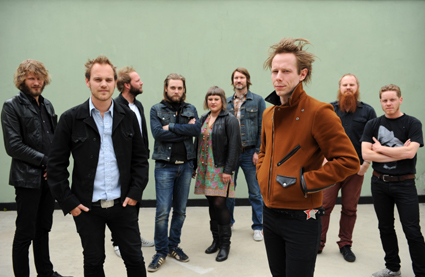 Thu, Apr 16

I Was Someone Once
Gave Fulvimar's new spaced out synth side-project Pleiades [aka Gap Dream] is out saturday on Burger Records for the Record Store Day fun. Limited to 500 copies.