Fri, Sep 17

Floating Vibes (Twin Shadow REMIX)
We just put 'Surfer Blood Futureheads' into Google and apparently We're the only one who sees the connection between the East Coast lo-fi troop and Sunderland's post-punk yelpers. This Twin Shadow remix of "Floating Vibes" kind of sounds like The Police and Everything Everything too—is Florida a lot like North East England? We guess there's something about heartfelt melodies delivered with mechanically tight rigour that blinds you to the differences between fake and real tan.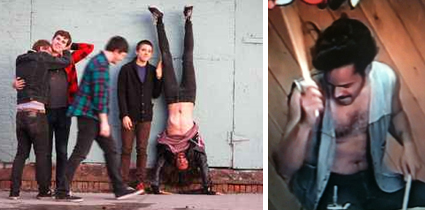 Thu, Sep 16

Psychic Charms (The Phenomenal Handclap Band REMIX)
Neon Indian's "Psychic Chasms" has been run through so many refits, there's a version for just about any kind of day you're having. If you're gearing up to host a major dinner party, We'd like to recommend this remix by The Phenomenal Hand Band to guide you through the last few moments of hors d'oeuvres prep. If we had to invent a new genre, then this would be power rock disco—every sound in place to keep you nimbly on your dancing feet, but also space to bust out a gnarly air guitar. Its urgency really makes it the perfect jam for racing to the finish line of whatever you're trying to accomplish, if you're not already on dance floor. And if the thing you're trying to champion is some new moves, then even better.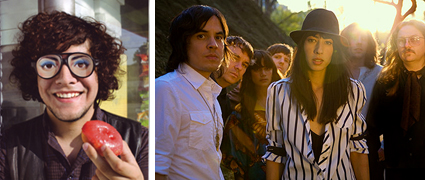 Fri, Sep 10

Always Loved A Film (AmpLive Remix)
Is that name a taunt? I wonder how many blog write-ups this track and its numerous remix versions have had that haven't made reference to that decade-defining Danny Boyle film (no, not The Beach). This latest refix, courtesy of AmpLive, has a pretty cinematic scope itself; its narrative arc beginning with anticipatory synths and the sort of slippery vocal gabbling Karl Hyde made his name with, before the electro-throbbing thing peters out into tender piano chimes. Are we supposed to take these as denoting a victory of some kind? I dunno, suh, for now this is just the trailer for a full, new Underworld album called Barking, out September 14 through Cooking Vinyl.