Tue, Jul 31

Today's Supernatural
Here is the to present the brand new single from one of the most exciting independent bands of the late years. Animal Collective will release their new album under Domino records on September 3th / 4th. The album is called Centipede Hz and you can send a pre-order to band store http://www.myanimalhome.net/store
Thu, Aug 02

Frank O'Hara Hit
Itís quiet impossible to define Thurston Moore carrier, heís one of the most if not the most influent guitarist of the late 30 years. Nobody knows whatís happening about Sonic Youth future, and Thurston is not the man thatís stay to wait; a solo album in 2011 produced by Beck Hansen, the breaking news that is goin to be a part of the black metal supergroup Twilight, but itís not enough. Thurston is working on a new band with Samara Lubelski, Keith Wood & John Moloney. The band is called Chelsea Light Moving, here is their brand new single Frank OíHara Hit. Enjoy!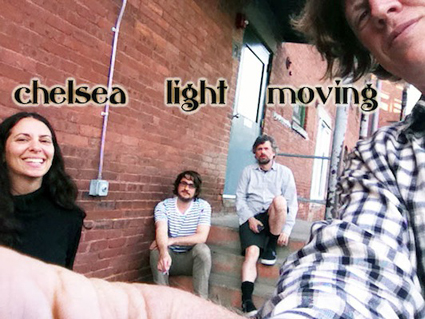 Wed, Aug 08

Cherokee (Nicolas Jaar remix)
Chan Marshall is going to realease a new album of original songs, after 6 long years . Sun will coming out the first week of september under her long time family indie label Matador. Here is Cherokee the second track coming from the Sun album specially remixed by Nicolas Jaar.