Mon, Oct 18

Hands (Passion Pit REMIX)
"Clap your hands if you're working too hard?" This cannot possibly apply to your moves on the dance floor. Passion Pit's refit of The Ting Ting's "Hands" makes for effortless feet head bops and butt shakes. But if you're taking strain from you day job, then crank this one up to eleven and then clap those hands and allow the stress to alleviate by moving your feet.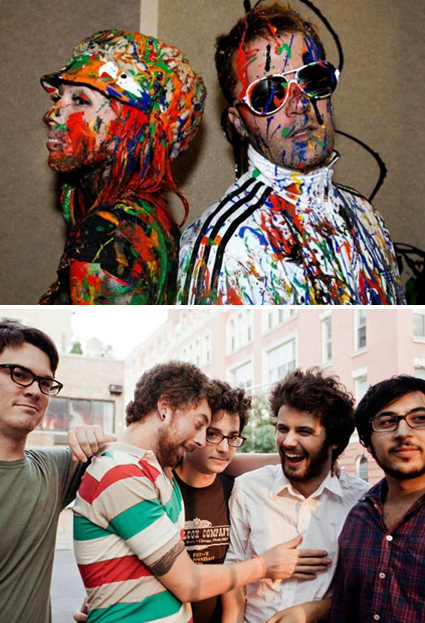 Tue, Oct 12

Dissolve (The Bloody Beetroots Death Crew 1977 REMIX)
On the eve of The Bloody Beetroots' first extended North American tour as The Bloody Beetroots DeathCrew 77, Sir Bob Cornelius Rifo has released his remix of The Chemical Brothers' "Dissolve" (feel free to post and share). Bob has turned The Chemical Brothers' shimmering, psychedelic epic into a grinding club-ready track with explosive buildups and orchestral explosions. For the first time, Italian producer and polymath Sir Bob will be joined for the extended tour by a full band: The Bloody Beetroots DeathCrew 77. Stepping out from behind the mixers, Rifo now plays guitar, bass, and synths and is joined on stage by Tommy Tea on controllers and the Beetroots' newest member Edward Grinch on drums.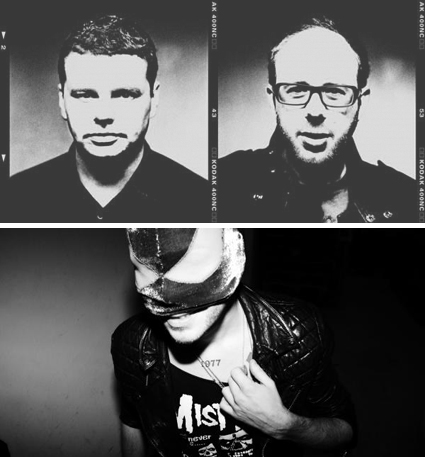 Tue, Oct 12

Sun Demon
You'd think at the outset of their third decade Stereolab would be easier to pin, but "Sun Demon" finds the group still charmingly and resolutely singular. Like Os Mutantes with a factory tan, this track sounds as much a precursor for future sound as it does a culmination of older influences: the sighing strains of Darkstar and Mount Kimbie's ailing technology fizzing away beneath a coquettish, indie-pop exterior.