Fri, Oct 22

White Chords (Forest Swords REMIX)
These New Puritans are one of the most exciting, thought-provoking bands in Britain, easy. In terms of their vision, we'd say they were unrivalled, but for all their doomsday war songs, estuary classical music and exhilarating ambition, they're not quite as weird as they'd like to be. In this day and age, of course, that doesn't matter so much, because others recognise their exploratory intent and can take the source material on bizarre excursions, which is exactly what Forest Swords does here. Matt Barnes' is an exceptional producer in his own right, and this remix of "White Chords" loiters in the some dank bass swamps: minimal, cinematic.
Mon, Oct 18

Snow and Taxis
Gold Panda's debut album is out now and available in all good record stores and reputable download sites on CD, 12" and digital download.Additionally, in the UK, you can purchase the record in a variety of packages from www.luckyshiner.com and outside of there - in the US and Europe, from Ghostly International, each offering exclusive tracks. Here is a preview.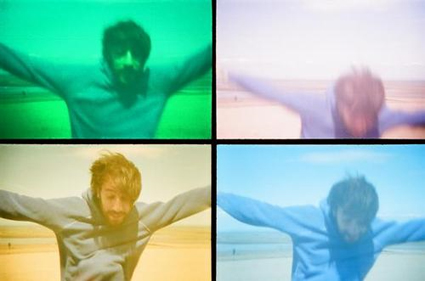 Mon, Oct 18

The Spirit Was Gone
Hold onto your heartstrings. "The Spirit Was Gone" is solemn, but it's hard to find Antony's ivory-tickling to be disruptively sad when you're listening to something so beautiful. You can find this on the brand new Swanlights, available now on Secretly Canadian. If you're lucky enough to be in New York on October 30, check out Antony & The Johnson's only US date at Lincoln Center.