The Hi-Lo Tunez Plan: 20th Step
MP3s download:
The Plan in ZIP file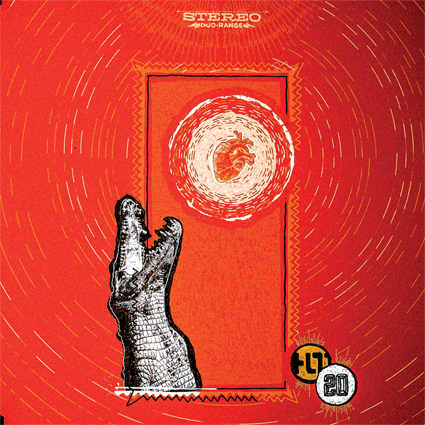 Tracklist:
01. In Its Pull
(
Half Japanese
-
Joyful Noise
)
02. Electric Balloon
(
Ava Luna
-
Western Vinyl
)
03. 501-415
(
Allah-Las
-
Innovative Leisure
)
04. 20+Centuries
(
Kuroma
-
Votiv
)
05. Just Call It
(
Susan
-
Volar
)
06. Bug
(
Table Scraps
-
Hells Teeth
)
07. Evoke The Sleep
(
Nun
-
Avant!
)
08. Hangin On
(
Cassie Ramone
-
Loglady
)
09. Eyes Of The Muse
(
King Tuff
-
Sub Pop
)
10. New Millennium Life Implementation Transportation Trading Company Unlimited
(
I Im Eye My
-
Not Not Fun
)
11. Spirit Of The Underground
(
Maria Minerva
-
Not Not Fun
)
12. Pink Slime
(
La Luz
-
Hardly Art
)
13. Chakra Sharks
(
Morgan Delt
-
Trouble In Mind
)
14. La Collina Dei Cipressi
(
Pigro On Sofa
-
DIY
)
Also available on transparent orange cassette, 200 hand numbered copies, exclusively for Cassette Store Day 2014
special thanks to:
Nate, Brian, Jason, Karl, Britt, Lacey, Cayle, David & Mikhael, Sarah, Bill, Andrea, Craig & Katelyn, Dave, Alberto, Nicholas.
The HLT Plan! is an idea by Deya Alverman, Hi-Lo Tunez ®2002
all songs are under permission of the owners of the rights
click here to watch our previous steps

The Hi-Lo Tunez Plan: 20th Step
The 27th of September is the Cassette Store Day 2014, it's also the 20th Step of The Hi-Lo Tunez Plan. HLT present a special release on Cassette, limited edition 200 hand numbered tapes. 'Love Anyway!!! Even If... Fuck Off!!!' will be available in UK, France, Italy, Germany, Belgium and Denmark. The tape include brand new stuff by: Half Japanese, Ava Luna, Allah-Las, Kuroma, Susan, Table Scraps, Nun, Cassie Ramone, King Tuff, I Im Eye My, Maria Minerva, La Luz, Morgan Delt, Pigro On Sofa.
CONTEST:
3 tapes for you people! Be the faster to answer next question and win your copy ->
What's the name of The Hi-Lo Tunez Plan: 1st Step?
Answers to: themusicsoundsbetter[at]hilotunez[dot]com
Winners on the HLT facebook page the 27th.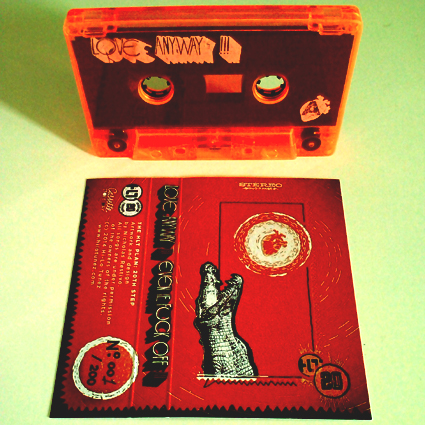 all songs are under permission of the owners of the rights

Brass Cupcake
1/2 Melvins + 1/2 Buttohole Surfers = Hold It In. The Melvins new album will be out in November under Mike Patton's Ipecac. The brand new album is made with a new eponymous Melvins line up: Paul Leary and JD Pinkus of Butthole Surfers join King Buzzo and Dale Crover to explore everything from psych-noise, to broken glam, to lots of classic sludge-metal, to a song reminiscent of Neil Young's polarizing vocoder experiment Trans. 'Brass Cupcake' is a preview that will solve any expectation.