Mon, Nov 15
Cloud Chaser (Phil Elvrum remix)
Phil Elv(e)rum (aka Mount Eerie, aka The Microphones) is a father of fuzzy lo-fi and his fidelity to slurred guitars is up on this remix of KIT's "Cloud Chaser". KIT hails from California and their output is usually of the sunny sort. But head north up the coast a bit and that's where this song sits, under a darkened sky, riffs disjointed. KIT's new album, Invocation, is out now.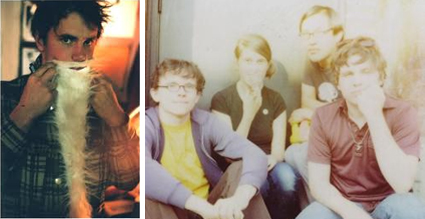 Fri, Nov 12

Janos vs. Wonderland
"János vs. Wonderland," that Palmer and Allen wrote together and recorded in September in Boston with engineer Owen Curtin and produced by Amanda Palmer. Amanda discovered Allen walking home from a rehearsal in late August, Palmer met a group of Berklee summer students on the last day of the college's five-week program. She decided to take a picture of three teens who were hugging on a bench. They obliged, and as she walked away, one of the teens, Allen, ran up after her, having been told "she plays cabaret piano music." When Palmer informed him she was in the Dresden Dolls, Allen was shocked -- he had been a fan of the band for ages, and asked if she'd be interested in hearing his original piano music. With no practice spaces available, Palmer said, "My house is six blocks away. I have a piano. Let's go there." So they did. Allen performed, and his music so impressed Palmer that she asked him if she could webcast to her fans on the spot.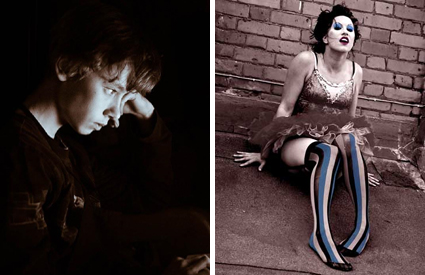 Thu, Nov 11

Not in Love (ft. Robert Smith)
From Crystal Castle's second self-titled album is "Not In Love", a song that could easily be considered one of the most meta output for their heavily 80s-influenced sound. Originally a big hit for Canadian New Wavers Platinum Blonde in 1984, Crystal Castles—who also hail from the Great White North—have re-imagined it into their gothy electronic spasms and invited Robert Smith of The Cure to provide the vocals. The final product sounds like something The Cure could have unearthed into the world, but still dripping in Crystal Castles' juggernaut synths.