Prepare to Fight
It's an incredible monday, here we are again to present Raset! the italian crew that is gonna to conquest UK. Here we are to give you 2 pair of tickets for the party @The Nest in London, this friday 19th and 2 copies of the new Cheap Thrills Volume 2 compilation that include Reset! and many others incredible acts.
To celebrate this event HLT present in advance a preview taken from their forthcoming "Prepare To Fight" EP under Cheap Thrills. all UK dates here under.
Send an email telling us in the object RESET CONTEST and if you want the tickets or the cd we will post the winners on thursday in comments. We send cd worldwide.
themusicsoundsbetter@hilotunez.com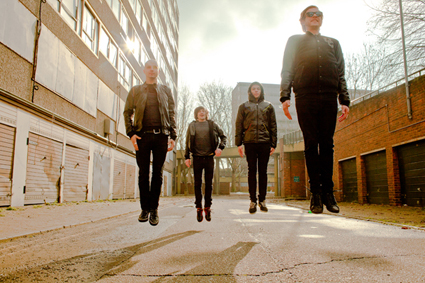 Live @Werchter [full show]
It's monday, it's autumn I need to relax myself and this is an amazing post for all HLT followers a super special complete show of one of the most incredible post rock bands on planet earth, ladies and gentlemen TORTOISE live.
Cloud Chaser (Phil Elvrum remix)
Phil Elv(e)rum (aka Mount Eerie, aka The Microphones) is a father of fuzzy lo-fi and his fidelity to slurred guitars is up on this remix of KIT's "Cloud Chaser". KIT hails from California and their output is usually of the sunny sort. But head north up the coast a bit and that's where this song sits, under a darkened sky, riffs disjointed. KIT's new album, Invocation, is out now.