Thu, Jan 13

Map Of Tasmania
Provocative, irreverent, controversial, entertaining and artistic. Amanda Palmer continues to push the boundaries as the Queen of Punk Cabaret. She is a fearless singer, songwriter and an audaciously expressive pianist who simultaneously embraces – and explodes – traditional frameworks of composition. Produced and directed by Michael Pope, the outrageously clever euphemistic "Map Of Tasmania" video will be sure to get your pulse thumping and bring you to your feet!
Thu, Jan 13

Triple Double
Bragging rights to the first listener who can name all the samples in "Triple Double"—the latest earbleed by love-him-or-hate-him-he's-still-dancing-on-your-grave poster boy Gregg Gillis bka Girl Talk. There's "How Low," "Black And Yellow," "A Milli," "Whip My Hair," and "It Was A Good Day." There's "1901," that jazzy song your mom plays whenever it's her time to drive, and that Diamond song your dad has on his iPod, and God knows what other multi-colored patches in this mashup panoply. Is it danceable? Not exactly. But this is Girl Talk. It's not about being danceable, or musical, or even pleasing. It's not even about being a love letter to the radio. It's about getting asses in the bleachers and hands in the air. And this, and the rest of All Day, does just that.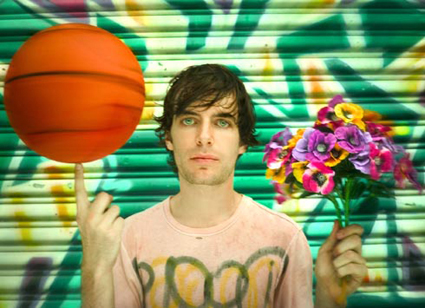 Thu, Jan 13

Ace Of Hz (Punks Jump Up remix)
Ladytron's "Ace of Hz" is a great track, and its buzzing synths and detached, sexy-airport-tannoy-announcer vocals are done no disservice whatsoever by Punks Jump Up's clubby, poppy remix. This track's taken from a new EP featuring that aforementioned original alongside five remixes, out now through Nettwerk Productions.