Thu, Dec 08

Little Shocks
Veteran British indie band Kaiser Chiefs are back with a herky-jerky dose of mystery. "Little Shocks," a sample from the group's new album set for March 6, is certainly noisy new wave, but we're a bit suspicious of its motives. "I don't want much," singer Ricky Wilson intones. "I'm happy with what I got." That's a great sentiment, yet the song sounds like something you would listen to while stealing important documents from a heavily-guarded government warehouse. Very sneaky, these guys.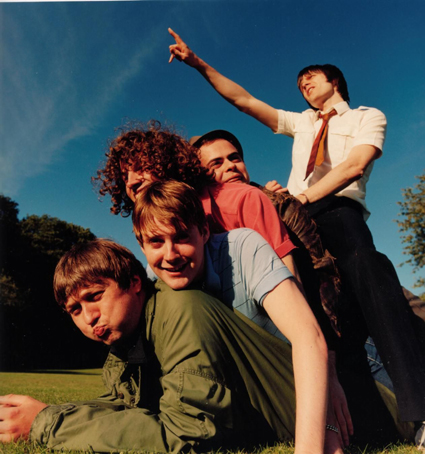 Thu, Dec 08

The Unknown Faces at Father James Park
henomenal Handclap Band is preparing the release of the follow-up to their acclaimed, self-titled debut album. Form & Control, PHB's ambitious new work takes their clever fusion of international psych, soul, and cosmic disco a bold step forward. With co-founders Daniel Collás and Sean Marquand at the production helm, Form & Control finds the band once again deftly mixing and matching seemingly disparate musical genres, with a musical palette that now includes prog-pop, new wave and modern leftfield dance. This is the debut single out of the new album "Form & Control" out in February 2012.
Wed, Dec 07

Where Your Head Goes
Ty Segall video premiere "Where Your Head Goes" taken from "Goodbye Bread" Drag City 2011.