Thu, Dec 08

The Unknown Faces at Father James Park
henomenal Handclap Band is preparing the release of the follow-up to their acclaimed, self-titled debut album. Form & Control, PHB's ambitious new work takes their clever fusion of international psych, soul, and cosmic disco a bold step forward. With co-founders Daniel Collás and Sean Marquand at the production helm, Form & Control finds the band once again deftly mixing and matching seemingly disparate musical genres, with a musical palette that now includes prog-pop, new wave and modern leftfield dance. This is the debut single out of the new album "Form & Control" out in February 2012.
Wed, Dec 07

Where Your Head Goes
Ty Segall video premiere "Where Your Head Goes" taken from "Goodbye Bread" Drag City 2011.
Tue, Dec 06

The Hi-Lo Tunez Plan: 16th Step
MP3s download:
The Plan in ZIP file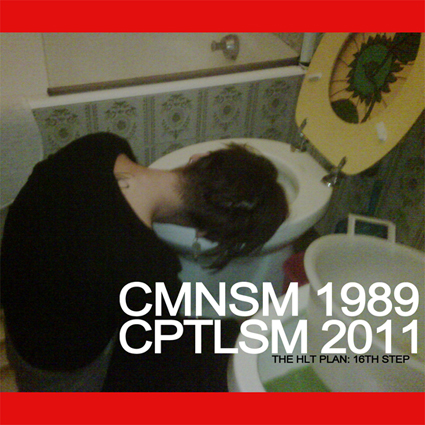 Tracklist:
01. Is It Alright
(
Mikal Cronin
-
Trouble In Mind
)
02. Retiree
(
Total Control
-
Iron Lung Records
)
03. Rabbit
(
LITE
-
I Want The Moon
)
04. Old Friend
(
Caveman
-
Unsigned
)
05. Bull In The Wild
(
Eastern Conference Champions
-
Rockhampton Records
)
06. Santa Claus Ain't Comin'
(
Lavalier
-
Unsigned
)
07. Halfway
(
Milagres
-
Kill Rock Stars
/
Memphis Industries)
08. Don't You Put Your Hands There
(
Scarlet Chives
-
Sure Leaf
/
A:Larm
)
09. Meet You Later
(
Japanther
-
Sea You Records
/
Recess Records
)
10. Make Me Bleed
(
Video
-
Play Pinball! Records
)
11. Key Sparrow
(
Peaking Lights
-
Not Not Fun
/
Weird World
)
12. You, Me, Nothing
(
Young Circles
-
Unsigned
)
13. Grunge Bird
(
Teenage Moods
-
Ye Ye Records
/
25 Diamonds Records
)
14. Polyhurt
(
Com Truise
-
Ghostly International
)
special thanks to:
Bill TIM, Yamazaki Kazuto, Jon Granat, Steve Milton, Ollie Jacob, Inge Colsen, Mark Bowen, Jillian Gordon, Marta Farina, Brian Piehl, Matt Cuttler, Jeremy Peters, Frank Pagano, Mikey young, Dan Stewart, Jensen, PPP, Steve Scharf
The HLT Plan! is an idea by Deya Alverman, Hi-Lo Tunez ®2002
all songs are under temporary permission of the official labels or artists
click here to watch our previous steps