Mon, Mar 19

The Album Preview
Stimulations, thatís it! This the mostly awaited preview of the debut album of the Verbal. I donít know what you mean, when you listen to the word Post Rock. I was like the kind of guy that was in love of some bands of the 90ís that let me learn instrumental classic/jazz/ music played with rock instruments. I listend to hundreds different records from the beginning of this music story, in some ways I think there are too many bands in the scene, a part that sometimes comes out somethig that force you to say, fucking hell it rocks! Alright Verbal rocks off! Thatís it! Itís not about music style, prog rock, punk or any kind of crossover or variation of things. Itís more about the mood. You can clearly identify what Verbal are telling you with their music cause they forward all their experimentations direct to the crowd like an avalanche.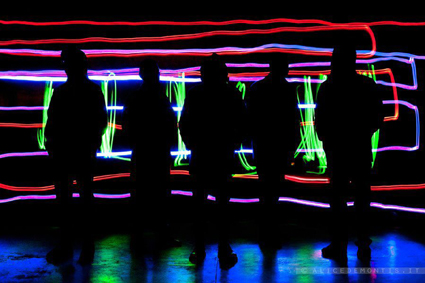 Fri, Mar 16

Hex Girlfriend (Twin Shadow remix)
Neon Indian, moniker of Alan Palomo wrote a new track for The Record Store Day, Hex Girlfriend will be out April 21 in the day that every year is the celebration of physical records and records shops. Here we are to present in advance the remix Twin Shadow made, another great collaboration Palomo did after the 12Ē with The Flaming Lips last year.
Fri, Mar 16

Sixteen Saltines
Jack White is involved in a lot of different projects, first his new labem Third Man, started as a logo and now a real label, moved from Detroit to Memphis. After The White Stripes, The Raconteurs, The Dead Weather and a lot of contributions world wide, Jack is goin to release his first solo album. Jackís heavy riffs are quiet famous, this album smells like Stripesís De Stijl in some ways. Blunderbuss is date to be released on april 24th. Here is the new track ďSixteen SaltinesĒ.