FRIDAY MAY 14TH 2010! Waiting their European tour including "!!! (chk chk chk)" as opening band, here HLT is to support and present the first italian LISTENING PARTY for an Album. A specially party to enjoy the issue of the new LCD SOUNDSYSTEM's "This Is Happening". A lot of Clubs and Bars all over Italy where you will join Lcd Soundsystem music this Friday, hereunder the list:
MILANO: Mono Bar, ATM Bar, San Vittore Bar, Bar Cuore, Circolo Magnolia, La Casa 139, Serendeepity (records store).
ROMA: Freni e Frizioni, Libreria Tuba, Dal Verme, Radio Cafè (Fish'n'Chips NIGHT).
BOLOGNA: Ex Forno c/o Museo Mambo, Locomotiv (opening for A Toys Orchestra LIVE), Covo, Modo Info Shop, Linea di Piazza Maggiore.
RAVENNA: Bronson (opening for Liars LIVE), Hana Bi, Fargo Cafè.
TORINO: La Drogheria, Spazio 211, Hiroshima Mon Amour, Fluido Cafè.
FERRARA: Zuni, Il Molo.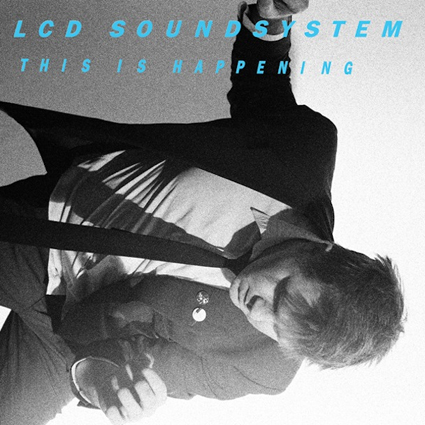 Transmission (Tiga REMIX)
The stomp-heavy hand of German electro child Boys Noize gets quite the slap on Tiga's remix of "Transmission"—seven minutes of pummeling, to be exact. Whether it's the grittiest flip of the title track on Boys Noize's remix EP of the same name is up for debate, but even with Mr. Oizo, James Ruskin, and Djedjotronic in the mix, our money's on this one. Transmission is out on Last Gang Records now.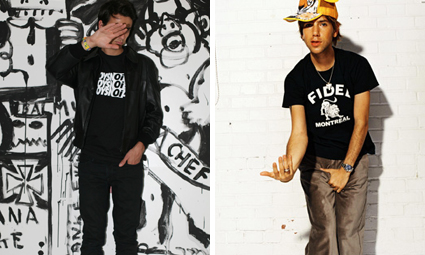 Trizzy Turnt Up
Sia's forthcom2007's Dirty South Dance was a defining release for A-Trak a tangible example of the pastiche of his DJ sets. So the second edition, which arrives on May 17, will fall somewhere between a victory lap, a look forward, and another excuse to bug out to expertly chosen rap a cappellas sewn onto expertly chosen club music. For "Trizzy Turnt Up," that means Roscoe Dash and Soulja Boy livening up Claude VonStroke's "Vocal Chords". Somewhere, Girl Talk is crying into his headband.