Ivory Tower (A New Feature Film Written and Produced by Chilly Gonzales!)
Check Out "I Am Europe" Music Video/ Film Trailer hereunder. Chilly Gonzales has been creating magic behind the scenes of some of the past decade's favorite artists (Feist, Peaches, Jamie Lidell), has established himself as a worldwide entertainer renowned for his Piano Talk Shows (recently ones with Andrew WK, A-Trak, Sia) and holds the Guinness World Record for longest solo concert (27+ hours!). So what is left for him to tackle, you may ask? Writing and producing a feature-length FILM, of course!!

Home
Surfing into earshot on a tide of xylophone chimes come Tokyo foursome The Suzan, an all-girl quartet whose excursions into summery indie-pop, ESG-styled dance grooves and punky guitar jangle impressed Peter, Bjorn and John's Bjorn Yttling so immediately he agreed to produce their debut album over MySpace message. New single "Home" is a brilliant introduction to that full-length.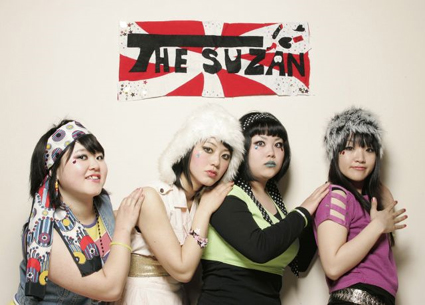 Among The Gold (SPECIAL EP FREE DOWNLOAD)
Cheyenne Marie Mize and Bonnie "Prince" Billy are releasing Among the Gold, their rendition of a collection of 19th Century American parlor music handpicked by the duo, and it is available to enjoy for everyone for free (download the whole album below!).
http://www.mediafire.com/?npr8c4kojkpm4qb