Mon, Jan 14

Before We Run
It's today and tomorrow! Yo La Tengo releases their 18th album of their wonderful history the first in 4th years. Yo La Tengo was one of the first bands to sign a record deal with Matador in 1993 and after 20 years still remain a wall of the indie label from Hoboken, despite Interpol, Pavement, Cat Power, Sonic Youth and all the others of Matador roster, Yo La Tengo never been so famous never been so fashion but never been outdated. It's incredible how Yo La Tengo mantain their value during years, making wonderful records all time, remaining the nice persons of the past. Yo La Tengo is definitive indie cult band, the kind of influenced a lot of artists staying out of the lights.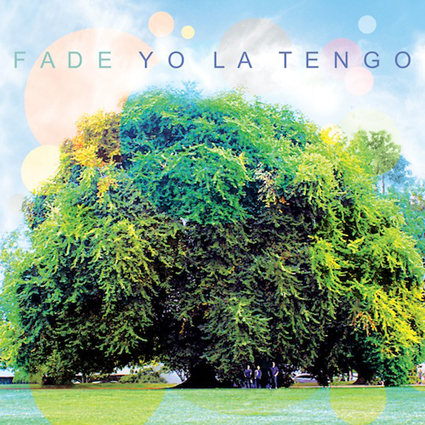 Mon, Jan 14

Palazzo D'Inverno
Here we are to talk about Crono again, the mixtape we posted last autumn in reference of his new show was only a small preview of what he was working on, and hard winter in which the new year start with his debut Ep 'Palazzo d'Inverno', the name is a reference to the official residence of the Tzar, built by Francesco Bartolome Rastrelli. It is an enigmatic arpeggiated trip that carries us into the utopian landscapes of long-forgotten sounds and imageries. Crono is the first italian to sign a record deal with Jennifer Cardini's Correspondant, the label that came out from the famous Parisien party, and delivered by Kompakt. Good luck Crono, we love your tunez.
Mon, Jan 28

Beggin
Italy's dance music scene has a new bass queen. For those who don't know the talent of Elisa Bee, let us introduce you this accomplished Milan-based Dj, beatmaker and radio producer, who's been taking clubs and stages by storm since 2007, when she first started turning heads with an exciting blend of electro house, uk garage, hip-hop and dubstep beats. Here is the brand new track Beggin, a minimalistic track that cross dubstep and techno evolving in something new and unexpected. A new record deal with Buraka Som Sistema's label Enchufada. Good luck lady Bee.