Fri, Sep 21
King Dinosaur vs. Broke One
The Night
Citing artists such as Aphex Twin and Mount Kimbie as influences, King Dinosaurís fresh mix of energetic 2-step beats and haunting melodies emphasise his skill at sourcing inspiration from a wide musical spectrum. With a knack for weaving a cohesive strand between ethereal melodies, jagged synths and prickly rhythms, this is one Dinosaur you donít want to ignore. Broke One has let flew his unique experimental taste, if you have heard his last remix under Discotexas you know what I mean, he is able to cross house and techno in a new way an unique style.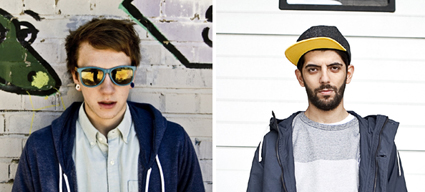 share
due to a spam attack, comments are temporarily disabled
we hope to enable them soon...