Tue, Sep 13
Deerhoof

99% Upset Feeling
It's been four years since Deerhoof posted one of their free web albums. In that time they've added guitarist Ed Rodriguez to the band, released two full-length LPs, and a slew of singles, compilations appearances and remixes, topped the college music charts, formed a new band with Konono No1, curated a Belgian music festival, and racked up one accolade after another in the music press. They have also toured the world relentlessly, which brings us to this web album. Many say that to experience Deerhoof on stage is to be instantly converted to their singular style. 99% Upset Feeling is arguably the first honest attempt to document the drama and intensity of their live show into a well-recorded package. 11 songs, 33 minutes of raw Deerhoof from their Deerhoof Vs. Evil tour. And our favorite foursome is giving these front-row tickets away for free. Just go to deerhoofvsevil.com. Here is a fantastic preview: Deerhoof vs. Ramones.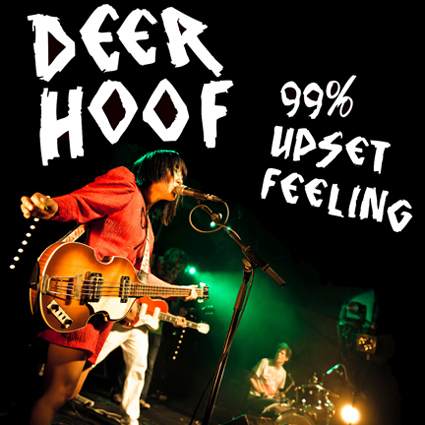 share
due to a spam attack, comments are temporarily disabled
we hope to enable them soon...