Mon, Mar 07
White Denim

Drug
In a letter written by White Denim's Dwight Denham, he explained that while the band was on a working hiatus, they envisioned themselves playing music that sounds bit harder. On "Drug", the band is wielding their usual Woodstock-y vibe, replete with the required intricacies in psychedelia, from the noodling guitar riffs to the falsetto'd hook. We couldn't be more excited to get to know the hard rock White Denim and are happy to announce that "Drug" comes from their brand new album, D, to be released on Downtown on May 24. You can also check them out on the first night of the Downtown Music Festival at Webster Hall in New York City on March 4.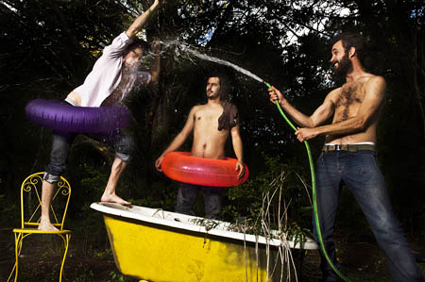 share
due to a spam attack, comments are temporarily disabled
we hope to enable them soon...