Wed, Jan 12
The Get Up Kids

Shatter Your Lungs
"Shatter Your Lungs" is a new endeavor for The Get Up Kids. It still encompasses the emotional pieces that made up their releases from 1999's Something To Write Home About until the most recent EP, Simple Science, but now their tunes include electro elements which embellish those meaningful moments they're famous for providing into a new experiment for the band.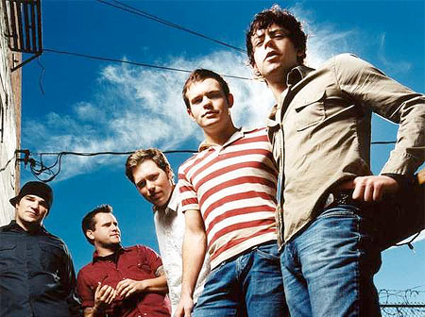 share
due to a spam attack, comments are temporarily disabled
we hope to enable them soon...