Tue, Oct 12
Stereolab

Sun Demon
You'd think at the outset of their third decade Stereolab would be easier to pin, but "Sun Demon" finds the group still charmingly and resolutely singular. Like Os Mutantes with a factory tan, this track sounds as much a precursor for future sound as it does a culmination of older influences: the sighing strains of Darkstar and Mount Kimbie's ailing technology fizzing away beneath a coquettish, indie-pop exterior.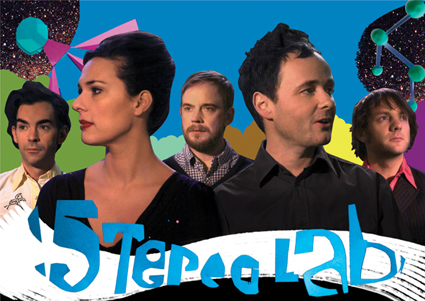 share
due to a spam attack, comments are temporarily disabled
we hope to enable them soon...