Sun, Apr 25
Tobacco

Fresh Hex (feat. Beck)
As a member of psychedelic/electronic indie pop outfit Black Moth Super Rainbow, enigmatic Pennsylvania-based artist Tobacco cast summery spells with analog synths and tape machines. As a solo artist, Tobacco employs many of the same styles and strategies that fuel his work with the band, but with a darker, more fractured edge. Integrating elements of hip-hop, electro, and experimental rock. Taken from "Maniac Meat" Fresh Hex is featuring the man who reinvented the word songwriter during the 90's: BECK.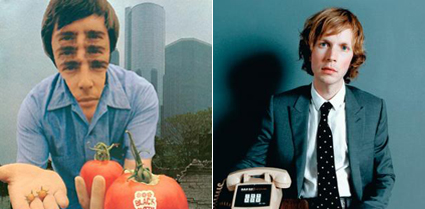 share
due to a spam attack, comments are temporarily disabled
we hope to enable them soon...